The Mac crowd is getting a new keyboard soon – the popular Das Keyboard mechanical device will offer them high performance and Mac-specific features starting April 15, 2012.
The new Mac oriented Das Keyboard Model S is the first of this kind among all company products. Company representatives even claim that the new version of the keyboard (until now available for PC only) now offers a satisfying, even euphoric, typing experience. The keyboard's gold-plated mechanical key switches produce a distinct "click" with each keystroke, providing unique tactile and audible feedback while making the typing experience more comfortable, precise and fast.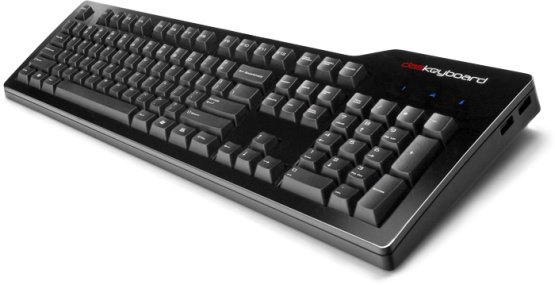 "Mac fans will appreciate the high-quality and sharp design of our Model S keyboard, especially now that it provides the features and functions that Mac loyalists are used to and expect from their peripheral devices," said Daniel Guermeur, creator of the Das Keyboard and CEO of Metadot Corporation. "Essentially, we've introduced the most advanced mechanical keyboard on the market designed specifically for Mac users."
The new peripheral device comes with gold-plated mechanical key switches that can withstand up to 50 million key strokes, enhanced 104-key layout with special keys for quick access to common media player and computer functions, command and option keys, an instant sleep function that allows the user to quickly put the Mac computer to sleep and save energy during breaks, 6-key rollover that enables users to enter and the keyboard to recognize 6 keys pressed at the same time, two USB 2.0 ports for syncing and charging iPhone, iPod, iPad and other USB-charged devices with a fast charge option, an extra long 2-meter USB cable that can go around your desk and still feel comfortable and finally KVM switch compatibility, so users can control more than one computer (Mac or PC) from their Das Keyboard.
The new Das Keyboard Model S Mac-oriented keyboard will be available in the USA and Canada, starting April 15 for a price of 133 USD but fans can preorder it now online with a 15% discount on the regular retail price.
Source: Engadget