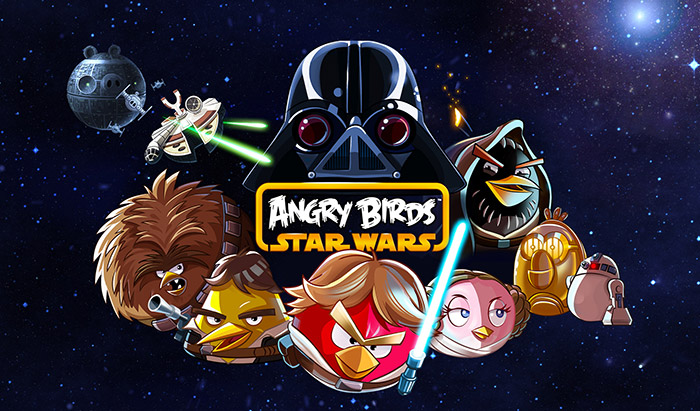 Well, it looks like Angry Birds fans will get a new spin-off – this time named Angry Birds Star Wars. The game is expected to arrive on November 8 this year.
Angry Birds Star Wars will combine the classic Angry Birds game with elements from the award-winning Star Wars trilogy. Rovio has high expectations for the game with Rovio's CMO Peter Vesterbacka calling it "the best Angry Birds game ever made".
Angry Birds Star Wars will feature a rebel alliance fighting an evil empire with most likely the birds being the rebels and the pigs being the soldiers of the evil star empire.
In addition the game will arrive with a number of officially licensed toys, memorabilia, action figures, T-Shirts and even Halloween costumes.
"Both Star Wars and Angry Birds share the instant and irresistible appeal of hands-on fun," said Lucasfilm vice-president and head of studio operations Colum Slevin. "People seem to instinctively know what to do when handed a lightsaber or a bird in a slingshot, so this is a natural combination."
The new game will be available for Windows Phone, iOS, Android, Mac and of course PC.

Source: Phandroid.com