The Taiwanese Acer has just announced a bunch of new monitors that belong to the new G6 series.
Available in 19-inch, 20-inch, 22-inch, 23-inch, 24-inch and 27-inch models, the new G6 series monitors offer 100 000 000:1 dynamic contrast ratio, 2 ms of response time, 16:9 aspect ratio and stereo speakers.
The new G6 monitors also support Full HD or HD+ resolution and come with various connectivity options that include VGA, DVI and HDMI.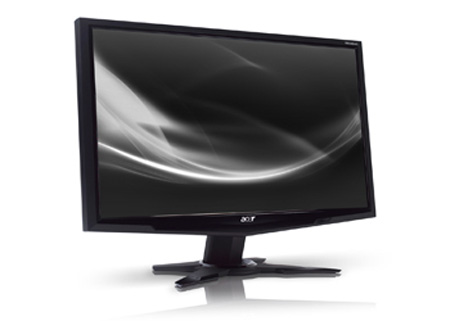 The release date and pricing are currently unknown.

Source: Toys2boys.com