Acer extending its S3 series monitors with the new S27-inch 273HL LCD display, designed for professional and multimedia enthusiasts, it feature LED-backlighting and 1920×1080-pixel resolution,  21mm-thick black bezel, asymmetrical shape and L-shaped base with brushed-metal finish.
The Acer S273HL LCD monitor integrates White LED technology and has up to 68% lower power consumption compared to the traditional CFFL displays. It boasts a 12,000,000:1 dynamic contrast ratio, 2 ms response time and two HDMI ports. The monitor is covered by Acer's  Zero bright dot pixel policy guarantee and includes takes advantage of the latest brand's display technologies :
Acer eColor Management – adapts the performance of the panel to different environments, light conditions and viewing preferences enabling users to fine-tune the display settings by redefining the colour precision according to the work mode: data, media, cinema or images.
Acer Adaptive Contrast Management (ACM) – dynamically adjusts the contrast ratio to achieve ultra-sharp images. Each scene is analysed to fine-tune images frame by frame and enhance colour quality, obtaining a dramatic improvement of gradation and detail, especially in dimmer and brighter scenes. Acer ACM also enables the LCD monitor to use less power and save energy.
Acer eDisplay Management –  a powerful tool enabling advanced colour calibration and display management. Each personalized setting can be stored and quickly recalled for different applications and light conditions.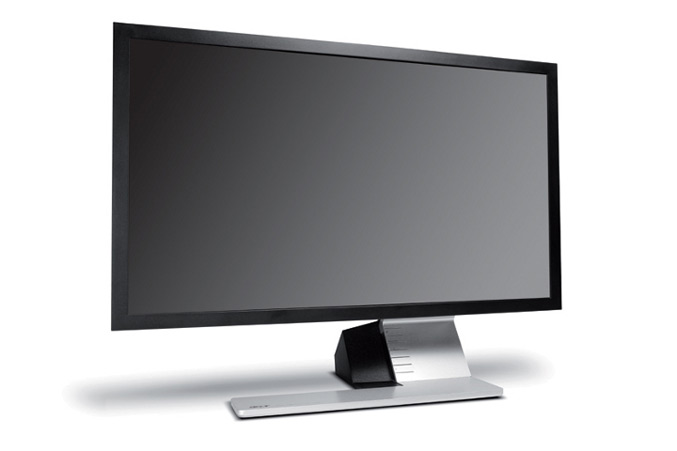 There is no word on pricing.