AOC International has developed a new 22-inch monitor that gets both signal and power from a USB port. The novelty will debut at CES 2012 later this year.
The new monitor is a sleek LED device with full HD support and sports lowered power consumption. AOC claims that its new product, named e2251Fwu, will be affordable and will offer the mass consumer simple plug-and-play connectivity. The new display has been designed for business enterprises, home entertainment and gaming and offers ease of use and vivid bright colors. At the same time anyone who uses a lot of programs will also enjoy the larger 22-inch size. The novelty will arrive in stores sometime in February 2012 and will cost just 199 USD. Anyone going to CES 2012 will be able to see it earlier as the monitor will be featured at the Bellagio, Monet 3 Ballroom from January 10 to January 13, 2012.
"The 22-inch USB monitor makes multi-screen computing more practical than ever with its plug-and-play setup, cord independence and low power consumption," said Robert Velez, Marketing Manager of AOC.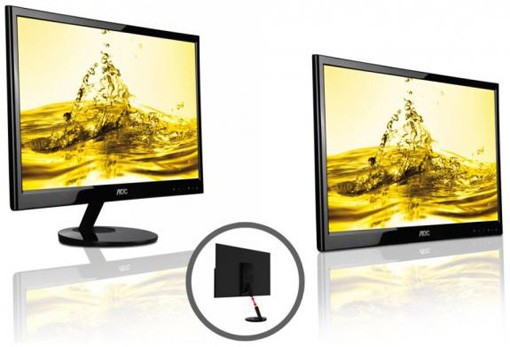 The 22-inch USB monitor indeed features impressive specs. The device is very light and ultra-slim, measuring just 10.6 mm thin. The LED-backlit LCD display offers excellent image quality for movies and games with its full HD 1080p support, 20 000:1 dynamic contrast ratio, 200cd/m2 brightness and 5 ms of response time. The LED backlight also consumes less power – AOC claims that the e2251Fwu consumes 50 per cent less power than competing CCFL backlit monitors. The monitor can also be moved very easily thanks to its low weight while great viewing angles allow several users to see a great picture making it very suitable for home movies, TV watching, client meetings and business presentations.
This is not all – the new e2251Fwu monitor is also eco-friendly as it is mercury-free and its packaging is 100% made from recycled materials.
The new device is compatible with all popular operating systems, including Windows XP, Vista, 7, Mac OS and Linux distributions.
Source: Hartware.de