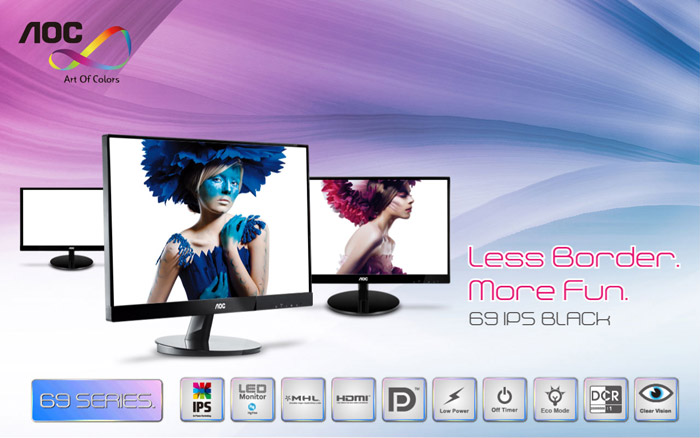 The German maker of displays and monitors AOC has unveiled its newest line of monitors known as 69 Series. The new product line includes models with display sizes of 21.5, 23 and 27 inches.
All 69 Series monitors feature very slim chassis that are just 2 mm thick and stands made of polished aluminum. The monitors arrive with 16:9 aspect ratios and wide viewing angles of 178 degrees as well as thin bezels. AOC says that despite featuring advanced technologies the 69 Series monitors will not be expensive.
Another peculiarity of the new line is that it features connectivity with Android-based smartphones and tablets thanks to an included MHL port. D-Sub, DVI-D, HDMI and DisplayPort outputs provide connectivity for all kinds of other devices. AOC says that an IPS-based line of 69 Series will hit the market later on; this line will target gamers and enthusiasts. In addition these monitors will feature 3D technology.
The new AOC 69 Series monitors should cost between USD 160 and USD 350 depending on the model.
Source: AOC