HP has officially unveiled its first Internet monitor that will carry the Passport 1912nm product name as well as two other IPS displays.
The HP Passport 1912nm is the perfect solution for serving clients due to its big screen and is best used in hotels, business buildings, lobbies and other such places. Being an Internet monitor the Passport 1912nm comes with software that includes Adobe Flash and a multimedia player that can play music and show pictures. And although the HP Passport 1912nm does not run an operating system such as Android or Windows, the monitor can function as a standard Smart TV.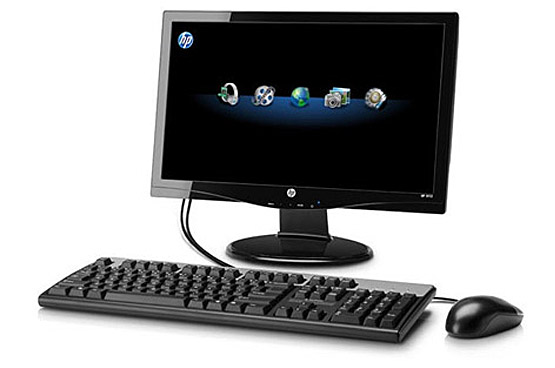 Tech specs include an 18.5-inch display at 1366 x 768 pixel resolution, contrast ratio of 600:1, 5 ms response time, 1 GB of LPDDR2 memory, 2 GB flash memory and a dual-core 45 nm TI OMAP4430 processor at 1 GHz. In addition you also get integrated speakers, a USB keyboard and mouse, 5 USB ports and 4-in-1 card reader.
The HP Passport 1912nm was complemented by two other displays, which were unveiled along with it. The 20-inch HP 2011xi and the 23-inch HP 2311xi are the first HP displays that sport IPS panels. The novelties offer a significantly improved picture and are ideal for playing games and watching video or pictures. The displays also come with 1920 x 1080 pixel resolution and offer 3 000 000 : 1 dynamic contrast.
The 20-inch HP 2011xi and the 23-inch HP 2311xi are now available for 120 USD and 140 USD respectively. The pricing for HP Passport 1912nm is unknown.
Source: Dimitech.net