LG Electronics today releases its new D41P and D42P 3D Monitors which are the first models that utilize the company's Film Patterned Retarder (FPR) 3D technology, used in LG's CINEMA 3D TVs and promising brighter, clearer images, and  "Flicker-Free", more comfortable 3D viewing.
LG also claims that FPR technology allows lower crosstalk, with less eyestrain and lest users to watch 3D content for longer periods. The monitors make use of passive 3D glasses, which are lightweight,  have no electrical parts, so they never need to be recharged and are more comfortable.
The specifications for D41P and D42P monitors include, LED backlighting panels with 1920×1080 native resolution, 250-nits brightness in 2D and 100-nits in 3D mode, 5 million:1 dynamic contrast ratio, 5ms response time, on the fly 2D to 3D conversion function and support for HDMI 1.4  standard, allowing you to connect any other 3D devices.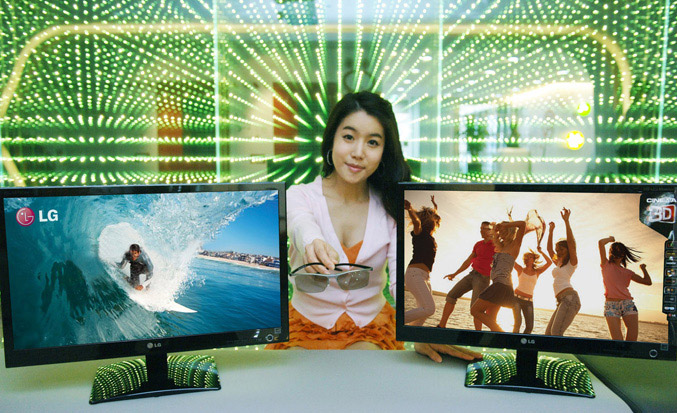 The LG Cinema D41P(23-inch) and D42P(21.5-inch) 3D Monitor are available now in Korea and are expected to be rolled out globally early June starting in Europe.