NEC Display Solutions of America , a leading stand-alone provider of commercial LCD displays and projectors, today announced the new MultiSync® LCD2490WUXi² and LCD2490W2-BK-SV with NEC's SpectraViewIITM Color Calibration Solution. These two high-performance desktop displays are ideal for graphic arts, desktop publishing, photography, medical imaging and other professional applications.
Joining the award-winning MultiSync 90 Series and SpectraViewII Series respectively, the LCD2490WUXi² and LCD2490W2-BK-SV displays offer a multitude of innovative technologies, leading-edge capabilities and ergonomic design functions. The widescreen display (true 16:10 aspect ratio) enhances user productivity, as it provides roughly the same work area as two smaller-sized displays, enabling users to view and work simultaneously in multiple application windows.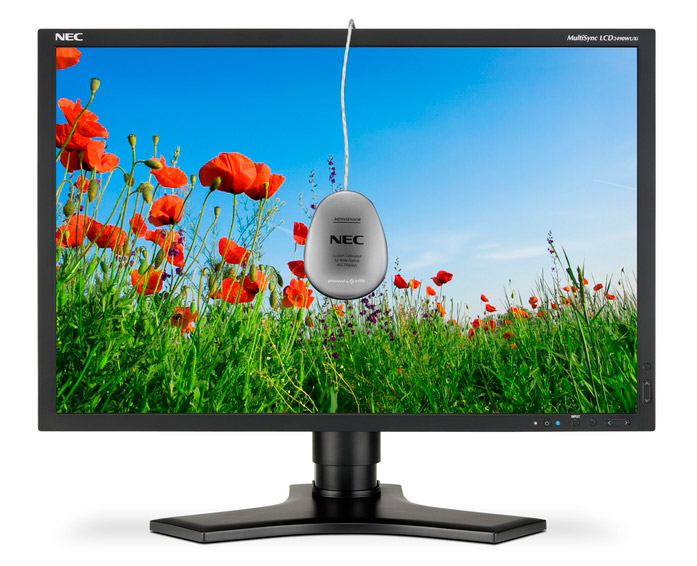 "The MultiSync LCD2490WUXi² and LCD2490W2-BK-SV displays enable NEC to continue its long-standing tradition of providing high-end users with highly powerful and ultra-capable displays," said Stan Swiderski, Product Manager for NEC Display Solutions. "These new widescreen displays increase our customers' productivity levels by presenting them with features created to ease their workload and improve their color performance, which makes their job less time-consuming and provides a more enjoyable experience."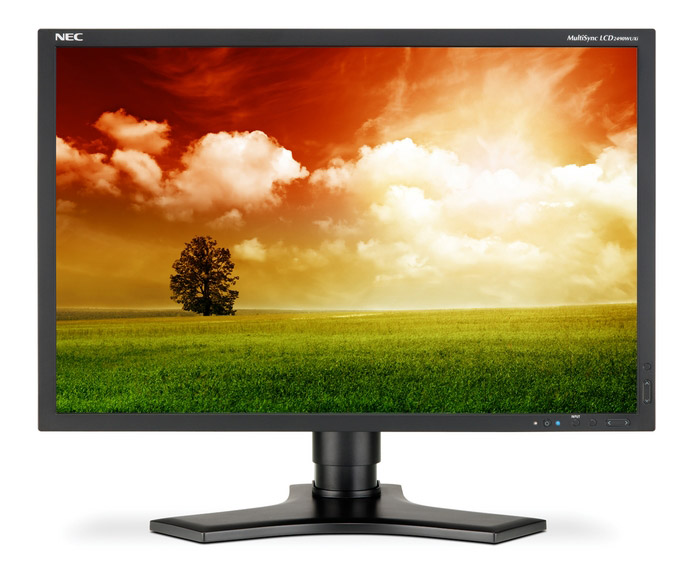 The MultiSync LCD2490WUXi² and LCD2490W2-BK-SV include the following features:
1900 x 1200 native resolution
1000:1 contrast ratio
320 cd/m² brightness
Standard color gamut ideal for sRGB applications (96.7% coverage of sRGB)
Auto luminance control with X-LightTM Pro backlight/sensor design for consistent brightness and color
ColorCompTM technology compensates for slight variations in luminance and color uniformity, providing even color across the screen
IPS active matrix LCD provides superior screen performance, including wide viewing angles, lifelike flesh tones and dark black levels
AmbiBrightTM ambient light sensor and automatic backlight adjustment allow for use in any lighting conditions
Supports internal programmable 12-bit lookup tables (LUTs) for calibration
4-way ergonomic stand with 150mm height-adjust, tilt, swivel and pivot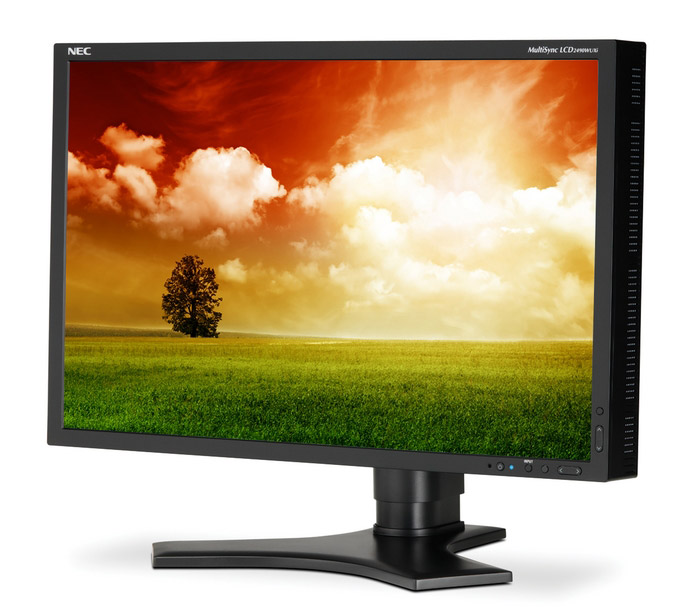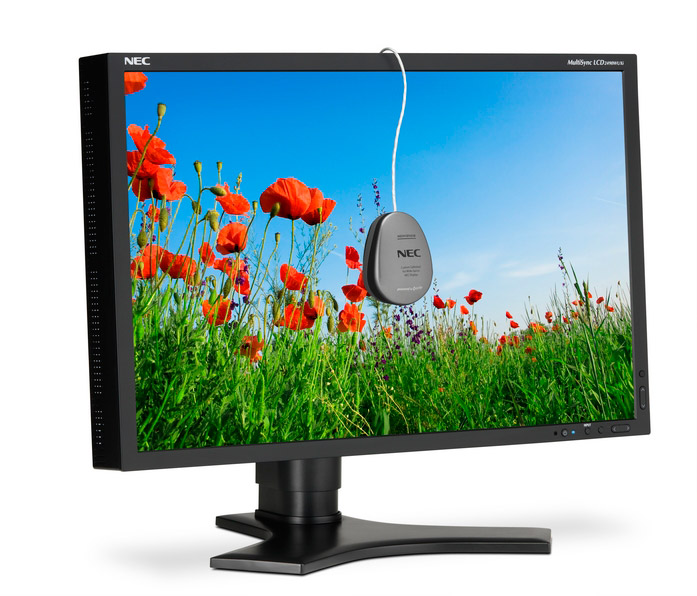 The MultiSync LCD2490WUXi² and LCD2490W2-BK-SV ship with a 4-year parts and labor warranty, including backlight. They will be available for shipping in June 2009 with an estimated street price of $1,099 and $1,299, respectively.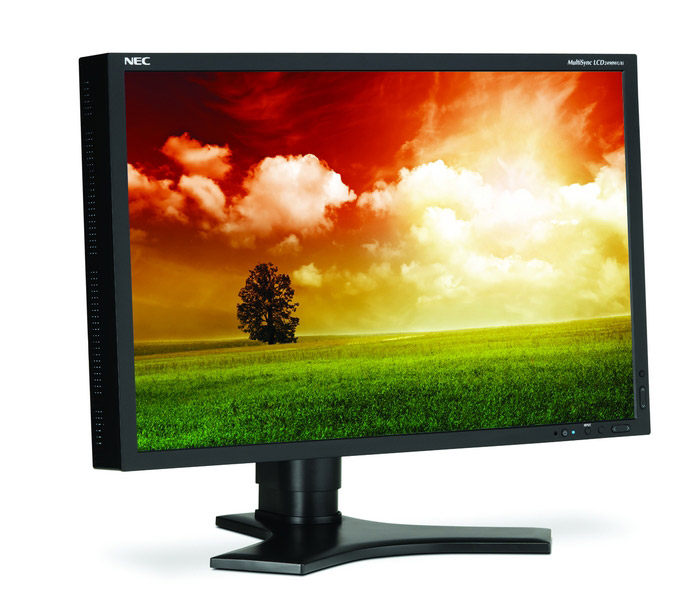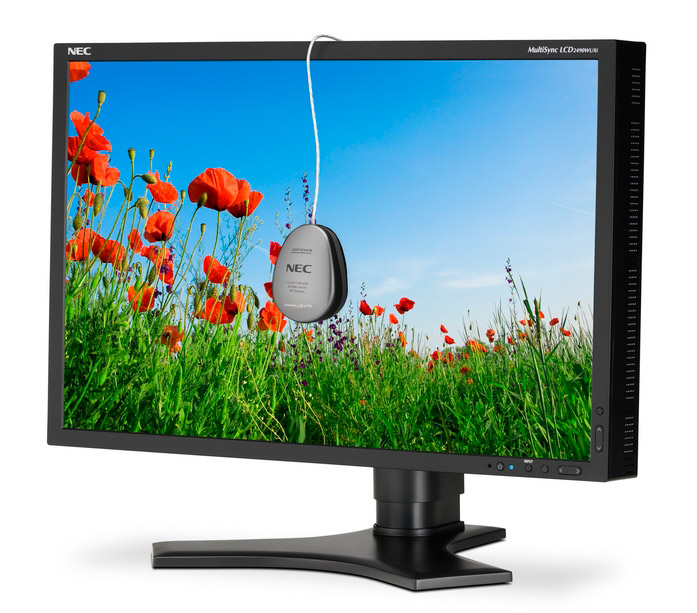 Source: NEC