NEC outs MultiSync E231W LED-backlit Monitor

NEC America extends its E Series monitors line-up with the new MultiSync E231W model,  featuring ECO Mode for lower power consumption and heat generation, and an ambient light sensor for adjusting the display's brightness.
The new 23-inch display has 16:9 W-LED backlit panel with 1920×1080 resolution, dynamic contrast ratio of 25,000:1, brightness of 250 cd/m2 and 5ms response time. According manufacturer the E231W consumes less power overall (compared to previous generation NEC LCDs), radiates less heat, uses less packaging, weighs less, utilizes recycled plastics in its production and is free of hazardous materials such as mercury, halogen and arsenic. It has 4-way ergonomic stand with 110mm height-adjust, pivot, tilt and swivel, feature EPEAT Gold rating, TCO 5.0 and ENERGY STAR 5.0 compliance and includes un unique tool, that allows you to track and calculate the reduction of green gas emissions. Connectivity includes DisplayPort, VGA and DVI inputs, It's backed by a 3-year parts and labor limited warranty, and is available from August 2010 for $299.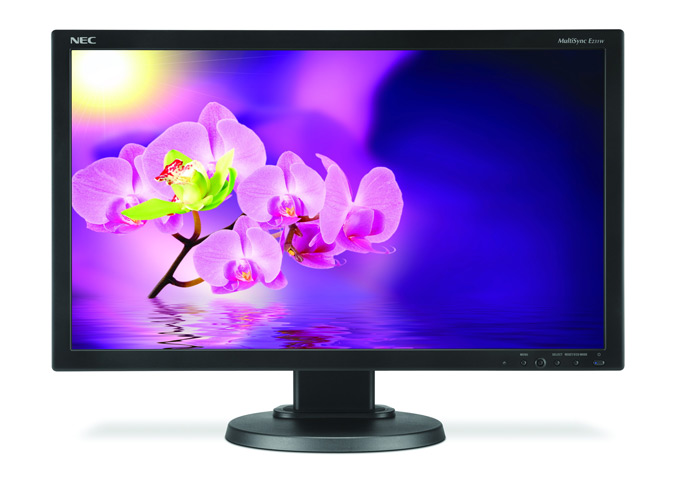 "NEC is committed to continuing its strong leadership role within the industry by contributing to a greener environment with an eco-friendly display in the quickly-growing 23-inch category," said Lynn Gu, Product Manager for NEC Display Solutions. "The MultiSync E231W uses an LED-backlit panel to increase energy savings by up to 40% in comparison to conventional CCFL-backlit LCD monitors. This is especially beneficial for our business customers in this economic downturn."