Samsung has officially released a new Series 9 monitor line that the company claims has the best colors ever seen in a computer monitor.
The Series 9 currently has only one member – the Samsung Series 9 S27B970D – that comes with a 27-inch display offering 2560 x 1440 pixel resolution. The monitor is built on an In-Plane Switching panel that uses the new Plane Line Switching (PLC) technology and this is the reason Samsung says the monitor can reach 1000:1 static contrast ratio that can be further boosted by using the company's Mega Dynamic Contrast Ratio (DCR) technology. Other screen specs include 5 ms of response time, display brightness of 285 cd/m2 and viewing angles of 178 degrees both vertically and horizontally.
The Series 9 S27B970D also comes with dual-link DVI and HDMI inputs as well as an integrated USB 2.0 hub. The monitor consumes 63 watts of power and in standby mode it needs just 0.5 watts.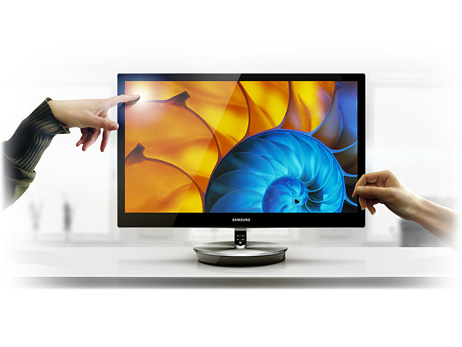 A very useful feature of the monitor is the integrated Mobile High-Definition Link (MHL) support. Using this technology you can charge your MHL-compatible smartphone using the monitor, which can, at the same time transfer HD video and audio files for playback through the monitor's integral stereo speakers.
But the main selling point of the Series 9 S27B970D, according to Samsung, is the maximum image quality achieved through an hour-long adjustment process at the factory. An in-built calibration engine allows for additional fine-tuning on-site, although the colorimeter sensor required is an additional cost add-on.
According to Samsung, the new PLS panel means improved color reproduction across the entire sRGB spectrum with no degradation even when viewed at the extreme ends of the display's 178-degree viewing angle. The company is even going so far as to claim the panel offers the most accurate color reproduction of any LCD on the market – although this claim has yet to be independently validated.
The Series 9 S27B970D is now available only in the USA at Newegg.com for 1199 USD. A worldwide release is expected soon.
Source: Bit-tech.net