Samsung together with their partner Cisco has unveiled as they claim, the world's first zero client monitor which uses Cisco Universal Power Over Ethernet (UPOE) technology, that allows to be connected individual monitors via the network to a "virtualized" central server.
The UPOE technology by Cisco lets individual monitors to be powered and connected in the same time through a single Ethernet cable to a central server, where can be executed all tasks and applications. This will allow eliminating of the need for individual workstation, also easier installation and more flexibility when configuring an office space, as well as will reduces the "IT burden" and will offer businesses flexible and convenient cloud computing alternative to the traditional workstation setup.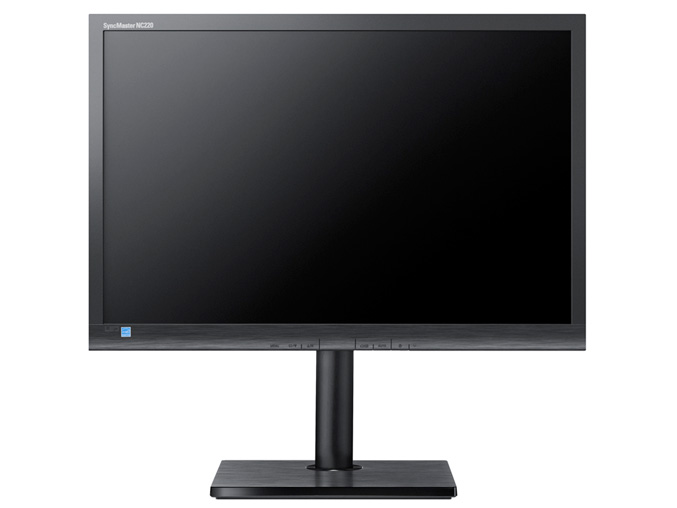 The Samsung SyncMaster NC220 features ultra-slim, eco-friendly design with panel utilizing LED BLU technology, which offers bright and clear pictures and reduced energy consumption. Thanks to the  Cisco UPOE tech, the monitor can receive up to 60 watts of power, which is twice as much as existing power-over-Ethernet technologies, currently restricted to 30 watts.  Unfortunately Samsung didn't revealed any additional info about the specs and  pricing, nor about availability of the NC220.