Toshiba 14-inch USB-powered Mobile LCD Monitor

Toshiba rolls out an interesting portable LCD Monitor which can be used as an additional screen for presentations or as a second display in extended mode and is designed to easily fit in most laptop bags. The 14-inch Mobile LCD Monitor is USB-powered and has the same LCD panel as a laptop. It offers 1366×768 native resolution, brightness of 220 cd/m2, contrast Ratio of400:1 and 16ms response time.
The monitor's power and video are both through a single USB connection, eliminating the need to carry an AC adapter or video cable. It is less than one inch thick and weighs only 2.8 pounds and comes protective black vinyl carrying case, which can folds into an adjustable stand and also houses the monitor's USB cable.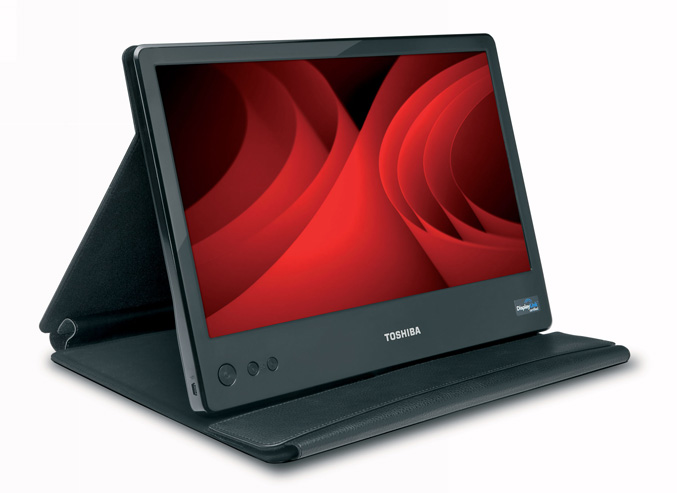 The Mobile Monitor is now available with MSRP of $199.99