ViewSonic® Corp., a leading global provider of visual display products, today expanded its growing line of green product offerings with two new Energy Star® 5.0 compliant monitors – the VX1932wm-LED and VA705b – to enhance its range of eco-friendly solutions for businesses and consumers.
"We take the environment seriously and make great efforts to develop products that offer the latest in high-quality display technology and efficiency," said Jeff Volpe, vice president and general manager of ViewSonic Americas. "We are proud to announce that our new VX1932wm-LED and VA705b LCD monitors meet the stringent Energy Star 5.0 requirements, helping to save our customers money on both monthly electricity bills and on product replacement costs."
ViewSonic VX1932wm-LED – eco-friendly, picture perfect
Perfect for office and multimedia applications, Internet browsing and for anyone wanting to reduce their energy bills while helping to save the environment, the 19" VX1932wm-LED uses 50% less power without compromising the viewing quality.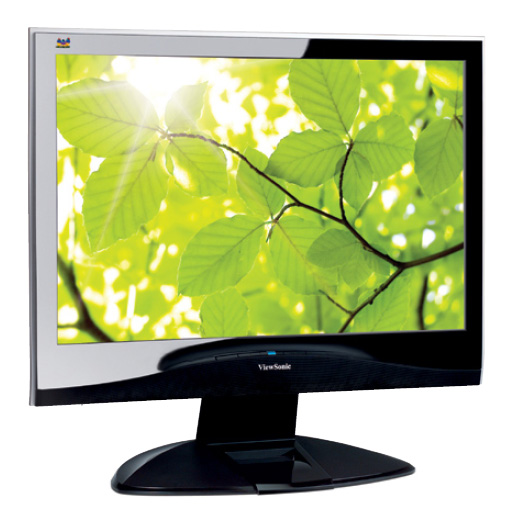 This Energy Star 5.0 and TCO 5.0 compliant monitor features a mercury free WLED backlight that automatically detects image signal and intelligently controls backlight brightness for blacker blacks, pure whites and more clearly defined grays. Teaming a MEGA dynamic contrast ratio of 10,000,000:1 with a stylish, slim-bezel design, built-in stereo speakers and an energy consumption of just 15W, the VX1932wm-LED provides an eco-friendly multimedia experience. The VX1932wm-LED is currently available for an MSRP of $169.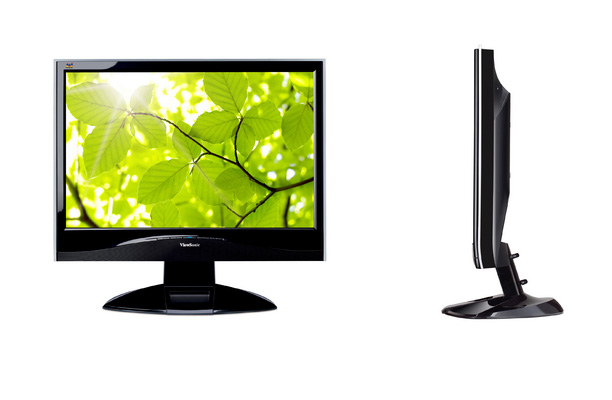 ViewSonic VA705b – graphics go green with space saving style
This new Energy Star 5.0 compliant LCD monitor has a power consumption of just 21W and is the ideal display for small office, education and government users looking for an elegant yet affordable solution in a smaller form factor.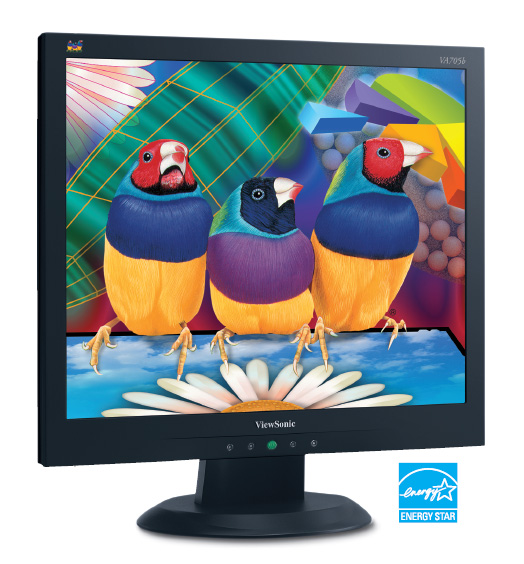 With 250 nits brightness, the VA705b's 17" screen delivers crystal clear graphics and smooth, full motion video in brilliant color. OnView® menu controls enable precise on-screen adjustments and the slim bezel design fits easily within limited desktop space. For extra assurance, the VA705b includes an OSD power lock to secure screen settings and a Kensington® security port for theft deterrence. The VA705b is currently available for an MSRP of $149.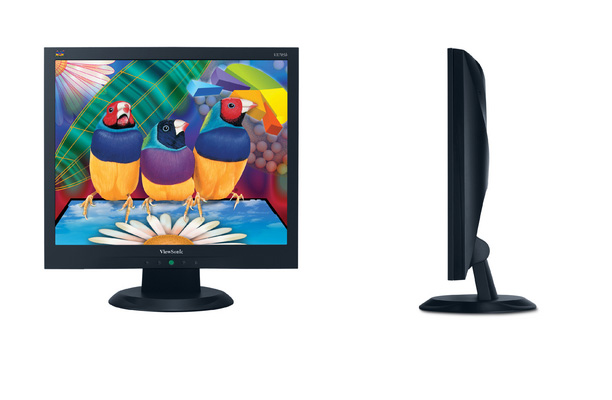 ViewSonic VG27 Series – Ergonomics meet the environment
Earlier this year, ViewSonic also announced its VG27 Series of power saving, ergonomic widescreen LCD monitors. Designed for business, government and education customers, the 24" VG2427wm, 22" VG2227wm and 20" VG2027wm feature an ECO Mode, saving up to 40% on energy consumption and an increased product life of up to 1.5 times. These monitors offer generous height and tilt adjustments and a 360-degree swivel base for comfortable viewing. With 20,000:1 dynamic contrast ratios, 300 nits brightness, Full 1080p HD resolution and multiple USB ports, these slim bezel monitors are ideal for crisp, clear images and office productivity.
Curious how much money ViewSonic's Energy Star 5.0 monitors can save your household or business? Find out with the total cost of ownership (TCO) savings calculator at www.viewsonic.com/TCO.
To learn about how to protect the environment through ViewSonic's Access Recycle+ program, visit http://www.ViewSonic.com/company/green/recycle-program.
Source: ViewSonic