ViewSonic® Corp., a leading global provider of visual display products, today announced the commercial availability of its 23" VP2365wb and 26" VP2655wb IPS panel LCD displays. The monitors leverage the power of true IPS panel technology, making them ideal for professional designers, manufacturers, medical applications and movie production.
IPS (In Plane Switching) panels are generally considered the best LCD technology for image quality, color accuracy and viewing angles. ViewSonic designed its professional-grade LCD displays for users who require the highest screen performance, color accuracy, advanced ergonomics and extensive input flexibility.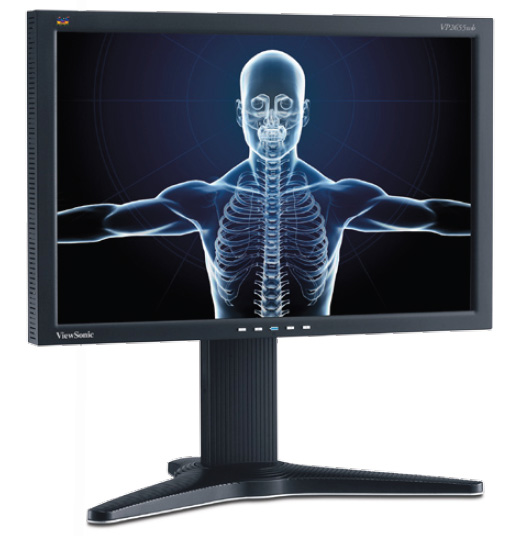 "IPS panel technology is a must have for professionals in image-rich industries, such as graphic artists. Without enhanced viewing angles and accurate color reproduction, they simply cannot do their jobs," said Jeff Volpe, vice president and general manager of ViewSonic North America. "Our new LCD monitors are designed with these professionals in mind, providing them with a true picture and color quality to make projects come alive."
ViewSonic VP2365wb and VP2655wb – professional precision
The VP2365wb and VP2655wb offer 4-port USB hub for easy connectivity, along with ergonomic pivot, height adjustment, tilt and swivel functionality of these slim bezel displays for comfortable viewing.
The 23" VP2365wb IPS true color monitor couples wide viewing angles with 1920×1080 Full HD resolution, making it the perfect solution for designers, manufacturers, medical applications and movie production.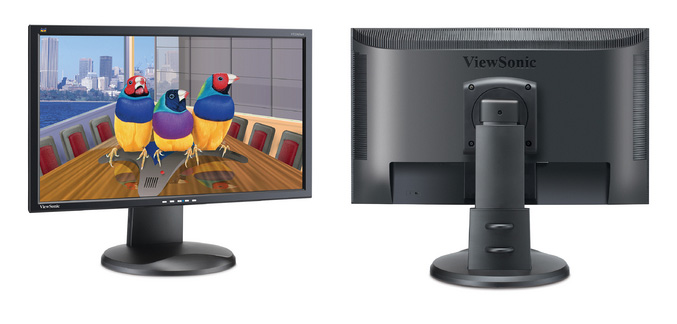 The 26" VP2655wb IPS monitor offers 118% NTSC wide color gamut by OptiColor™ to take the guesswork and rework out of color sensitive applications. Teamed with a high contrast ratio, super wide 178/178 degree viewing angles and 1920×1200 resolution, the VP2655wb is ideal for medical facilities, scientific design, digital art, video production, architecture and any application where true color and total screen viewing is essential.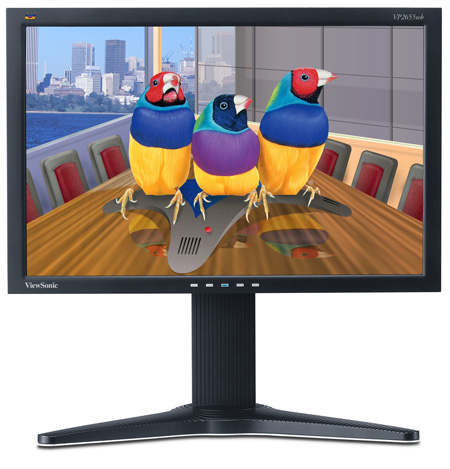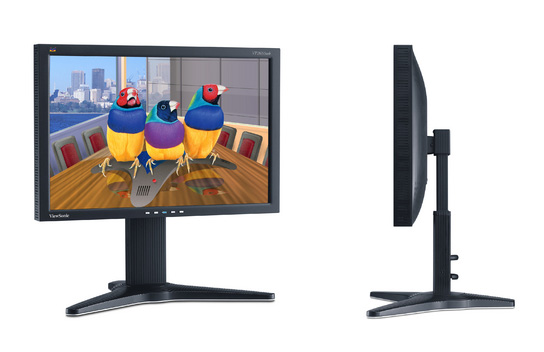 Pricing and availability
Both monitors come with ViewSonic's strongest pixel performance guarantee and a three-year limited warranty on parts, labor and backlight. The VP2365wb and VP2655wb are currently available for respective ESPs of $399 and $1,299.
Source: ViewSonic