As top computer gamers are demanding only the very best hardware, all manufacturers in the industry are constantly striving for the efficiency and performance to fulfill these needs. In order to adequately cater to these ever increasing performance demands, now MSI, leading graphics cards and mainboard manufacturer has joined forces with the renowned graphics chip manufacturer AMD and today officially launch the next generation MSI R5800 series graphics cards. The 40nm GPU supports DirectX 11 and a variety of AMD-exclusive audiovisual and performance enhancing technologies, creating an entirely new series of performance oriented craftsmanship.
40nm manufacturing process – new performance leader
The brand new MSI R5870/R5850 series uses more advanced 40nm GPU to implement decisively more transistors within the same amount of space and thereby reaching a new level of performance. In addition the modern 40nm process reduces power consumption and brings about a more efficient overall electrical utilization. By using the advantages of this innovative 40nm process technology, the next generation MSI R5870/R5850 series offers outstanding performance of a new kind.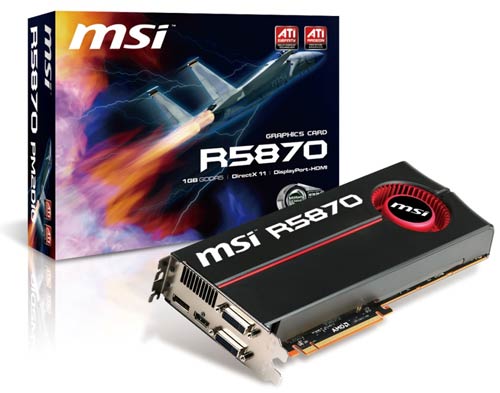 Support a verity of next-generation graphics standards
Apart from the production process advancements, the entire new MSI R5870/R5850 series is already optimized for the upcoming Windows 7 operating system, and the first one to support the new DirectX 11 / Shader 5.0, thereby taking the immersive gaming experience to a new level, dramatically improving special effects enjoyment. Furthermore the MSI R5870/R5850 also provide for more comprehensive graphics software support. Not only is OpenGL 3.1 supported but also the newest OpenCL standard. This allows the powerful graphics processor to not only render visual effects but also being used on general computing matters which helps to reduce CPU usage resulting in turn to a more effective overall performance.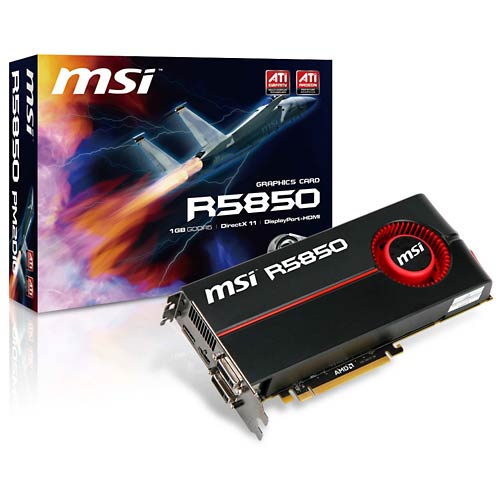 Brand new ATi Eyefinity technology – single-card triple-screen output
For those gamers who concerned about multiple graphics output, the MSI R5870/R5850 series graphics cards already support the new ATi Eyefinity technology, allowing for triple screen output on one single card*; The ATi Eyefinity technology breaks with the former limitations that one graphics card could only support a maximum of two outputs. Now, in using ATi Eyefinity gamers can extend their game play to three displays widen visibility and providing excellent views of every angle putting the gamers truly into the game, and also reach a new level of game play.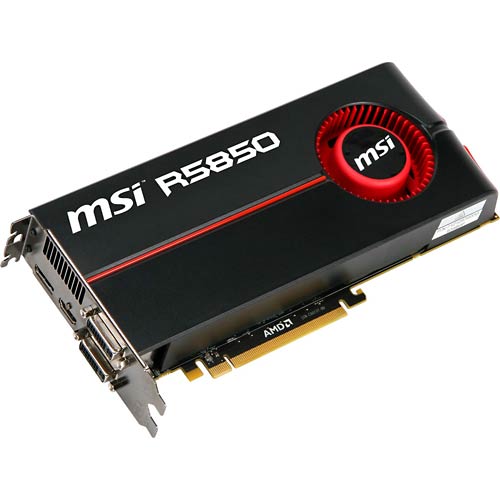 Military Class Concept Components – To bring a new level of stability
In order to further improve stability of the MSI R5870 and R5850 graphics cards, MSI adopts solid capacitors and SSC (solid state chokes). This provides for highest stability even under long-term full loading. Now you don't need to worry anymore that during hardcore gaming your machine might potentially overheat to crash or delay.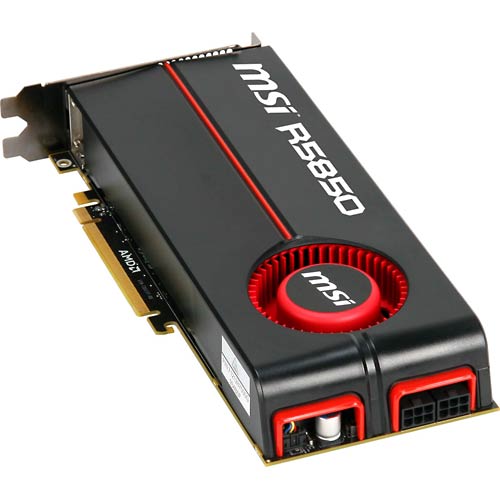 Source: MSI