The NEC X462UN Ultra-Narrow LCD Display was announced today by the leading provider of LCD Display solutions, NEC. The huge 46-inch ultra-narrow LCD Display is designed for video wall configurations in professional digital environments like retail stores, lobbies, and other.
The NEC X462UN features the DisplayPort connection that was included in the successful X461UN premiered by NEC in early 2009, and also a new EdgeComp technology which is able to improve the brightness uniformity for a much steadier image across the whole video wall. This new feature is a correction technology which operates by decreasing the brightness from the center of the display, while actually maintaining the level of brightness around the corners.
The ultra-narrow bezel which was featured in the X461UN is also included in the X562UN to allow for a minimal distance of 7.3 millimeters between screens.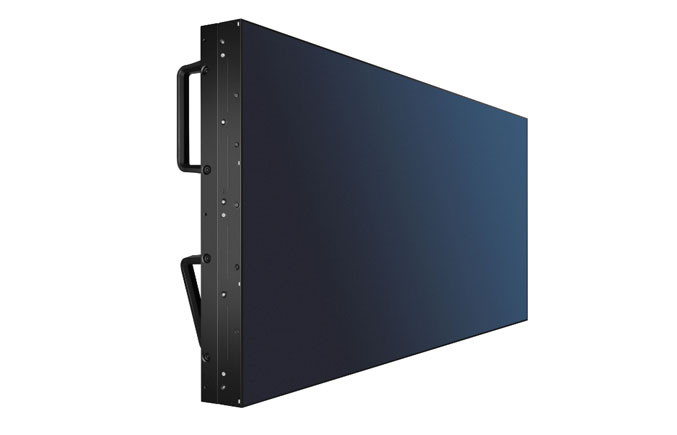 "Our enhanced X462UN exemplifies NEC's continued commitment to developing features that advance the digital signage industry, such as our new EdgeComp technology," said Keith Yanke, Director of Product Marketing for NEC Display Solutions. "In addition to the new features in this display, we've included the most popular and beneficial features that our customers request. The X461UN was a huge product for us throughout the past year and a half, and we're excited to introduce the next generation product."
Features of the NEC X462UN Include:
Professional-grade LCD panel, advanced thermal protection and sealed panel design for the most formidable digital signage industry requirements
1366 x 768 native resolution
3000:1 contrast ratio
500 cd/m2 typical brightness, 700 cd/m2 maximum brightness
200W power consumption (less than 2W in standby mode)
Landscape and portrait orientations
EdgeComp technology ensures a consistent image across the entire video wall
SNMP support
Full connectivity with DisplayPort, HDMI and DVI-D digital inputs and Ethernet with automated email notifications for diagnostic purposes
Built-in expansion slot allows for seamless integration of NEC and third-party components
Enhanced video wall capabilities, including TileMatrix™ (up to 10×10), TileComp™, copy function, and individual or group ID functions
Real-time clock allows for advanced scheduling of monitor powering up/down
Carbon footprint meter tracks and calculates the conservation of green gas emissions
RS-232 enables multi-display control and daisy chain capabilities
Network Control and Communication allows the highest level of remote display management
Built-in closed captioning enables the decoding and display of text information from a video source
Windows Vista Premium™ certified
ENERGY STAR 5.0
Optional accessories and products for the X462UN include the Remote/Ambient Control Kit, Overframe Kit, Display Wall Calibrator Color Calibration Kit, stand, wall mount, single board computers, external PC, IPTV tuner, DVI daisy chain module and internal HD-SDI card
The 46-inch X462UN will be available in September 2010 at the price of $4,699 with a three year limited parts and labor warranty.