13-inch MacBook gets more speed, more battery life

It's official, you get more speed, power and battery life for the same money – $999.  Apple today has updated the 13.3-inch MacBook with 2.4GHz Core 2 Duo processor, new NVIDIA GeForce 320M graphics card and built-in 63.5-watt-hour lithium-polymer battery with longer 10 hours life (up to 7 for old).
The other features includes a 13.3-inch LED-backlit (1280×800) display, 2GB (two 1GB SO-DIMMs) of 1066MHz DDR3 SDRAM up to 4GB supported, the  GeForce 320M graphics has 256MB memory,  up to 500GB hard drive, Gigabit Ethernet, AirPort Extreme 802.11n, Bluetooth 2.1,  and an 8x DVD writer. It's expected to be available soon.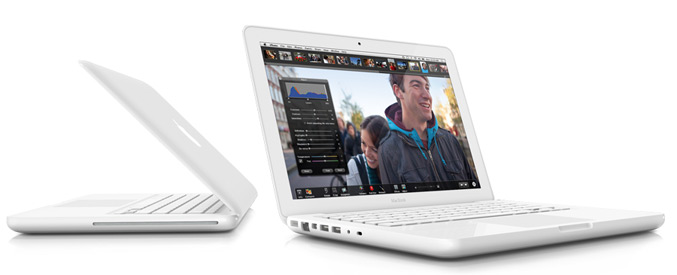 Source: Apple