Acer America, part of the world's third largest manufacturer of notebook PCs, today expands its Aspire Timeline series of all day computing notebooks with a new 11.6-inch model that is ideal for road warriors and ultraportable enthusiasts.
In addition, the company announced today that it has expanded its entire line of Acer Aspire Timeline series notebooks with models that feature Windows 7 and new Intel CULV dual-core processors for enhanced performance and functionality. The lines starts at just $549.99 (MSRP) and the line comes in several color choices including a new chic, yet subtle "espresso" color for the 15.6-inch model.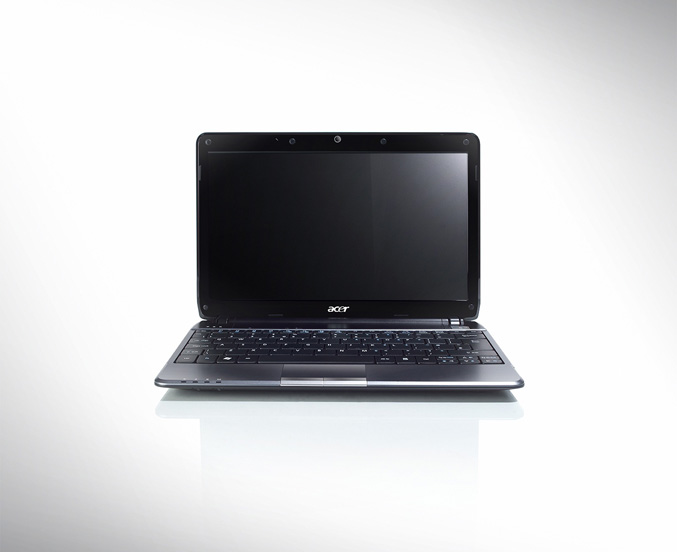 The new Acer Aspire Timeline AS1810TZ 11.6-inch notebook brings the promise of all day computing to a new ultraportable size. This new notebook offers users elegant styling, great performance and advanced functionality in a thin and light design. Boasting an 11.6-inch HD LED-backlit display, a full-size keyboard, HD audio/visual enjoyment, advanced wireless connectivity and 8 plus hours) of computing time, the notebooks are ideal for road warriors and anyone who needs to be connected and productive while on-the-go.
All day computing is made easy with the Aspire Timeline series. On just a single charge, consumers can remain productive and entertained from morning to night, making it easier to get more done while travelling and working remotely.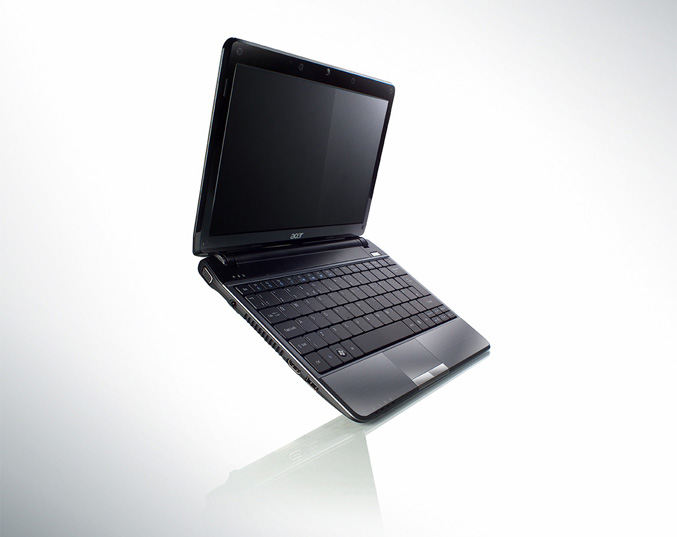 "Acer is providing consumers with the best of all worlds with the new 11.6-inch Timeline – an affordable ultraportable that delivers long battery life and great performance in a compact and stylish design," said Ray Sawall, senior manager of product marketing for Acer America. "By adding dual-core processors to the entire line, we've taken affordable mobile computing solutions to a new level."
Dual-Core Processors Add Power and Energy Efficiency to All Day Computing
The new Aspire Timeline series is more powerful, energy-efficient and light. All of the new notebooks feature Intel dual-core ultra-low voltage processors, allowing users to take advantage of great performance while saving energy, enabling longer battery life and generating less heat. Several of the notebooks feature Intel's Laminar Wall Jet technology that allows air to be jet cooled and redirected along the bottom of the system, making the notebooks cooler to the touch.
A single charge to the standard high-capacity 6-cell Li-ion battery gives users eight hours of battery life, allowing all day, on-the-go computing. Convenience features such as the PowerSmart button also help save valuable battery consumption. A simple push of the button enters the notebook into power saving mode. Another push and the notebooks are quickly ready for maximum performance. Additionally, the Acer PowerSmart Adapter senses when the notebook is fully charged and stops consuming energy.
Mobile Computing that is Both Stylish and Practical
With prices starting at $549.99, the new Timeline series models offer something for everyone – road warriors, families or students. The notebooks offer users a range of choices in size and color.
The new Timeline AS1810 is the thinnest and lightest of the new notebooks, weighing only 3.08 pounds with an 11.6-inch display. For those in need of a slightly larger mobile system, the AS3810 weighs 3.5 pounds and offers a 13.3-inch display while the AS4810 adds an optical drive and 14-inch display and weighs 4.4 pounds. For those in need of an even larger screen with optical drive and dedicated numeric keypad, the AS5810 weighs 5.3 pounds and features a 15.6-inch screen.
At its slimmest point, all models are less than one-inch thin, and just over one-inch at their thickest. This thin and lightweight design enhances the notebooks' mobility, making them easy to carry in a backpack, briefcase, laptop carrying case, or even a purse.
The elegant, high-tech design also provides solid protection to the display and internal components. The system is also lead- and mercury-free, making it easier to recycle. The new Timeline notebooks come in a variety of colors (depending on the model), including Diamond Black, Sapphire Blue, Brushed Aluminum and the new Espresso.
Enhanced Performance to Maximize Mobile Capabilities
The new Timeline notebooks pack powerful performance and features in a small package. In addition to the Intel CULV dual-core processors, the notebooks feature ample memory for multitasking and large hard drives for quickly storing and retrieving files.
Usability is significant in the design of these notebooks. The Timeline features high-definition CineCrystal LED-backlit widescreen displays (16:9 ratio) that bring superb color and motion to any digital media while being energy efficient. Additionally, full size keyboards make computing easier and more comfortable.
Keep in touch easily by accessing email, browsing the web or connecting to a social network with 802.11b/g Draft-N wireless or Gigabit Ethernet LAN. An integrated Acer Crystal Eye webcam and digital microphone delivers smooth video and voice quality for real-time video streaming, online chatting, and video conferences. Consumers can also enjoy surround sound music and video sound with the Dolby Sound Room from headphones or stereo speakers. A Multi-Gesture Touchpad allows users to pinch, flick and swirl their fingers across the touchpad for more natural photo and video viewing as well as intuitive navigation of websites. The Multi-Gesture Touchpad allows users to scroll, zoom in and out and flip through web pages, photos, spreadsheets and more. The Touchpad can also be disabled with a one-touch button, eliminating accidental cursor movement with palms and wrists when using an external mouse.
The Timeline family of notebooks also includes a backup button that lets consumers easily select and protect their irreplaceable digital files through regular scheduled backups or on an as-needed basis. Data can be backed up to an external hard drive, flash card, thumb drive or to a secure hidden partition on their PC.
Additionally, the addition of the new Windows 7 Home Premium makes mobile computing more reliable and responsive, enhancing the user experience.
Configurations, Pricing and Availability
Available October 22, the Acer Aspire Timeline series includes numerous models within the 11.6-inch AS1810, 13.3-inch AS3810, 14-inch AS4810 and 15.6-inch AS5810 lines. A sample configuration from each is listed below.
Acer Aspire Timeline AS1810T-8679
Intel® Core 2 Duo Processor SU7300 (1.3GHz, 3MB L2 cache, 800MHz FSB)
Windows 7 Home Premium 64-bit
11.6-inch HD Widescreen CineCrystal™ LED-backlit TFT LCD (resolution 1366 x 768, 16:9 aspect ratio)
Mobile Intel®GS45 Express Chipset
Intel Graphics Media Accelerator 4500MHD
4096MB DDR2 Dual-Channel 667MHz memory
320GB(2) 5400RPM SATA hard drive
Integrated Acer Crystal Eye webcam
Multi-in-1 digital media card reader
Dolby Sound Room® Audio Enhancement
Intel® WiFi Link 1000 802.11b/g/Draft-N WiFi CERTIFIED®
Bluetooth® 2.1+EDR (Enhanced Data Rate)
3 – USB 2.0 ports
HDMI port
Multi-Gesture Touchpad pointing device supporting circular-motion scrolling, pinch-action zoom, page flip
Full–size Acer FineTip keyboard
Standard 6-cell Li-ion (5600 mAh) Battery
3.08 lbs.
11.2" (W) x 0.87" to 1.18" (H) x 8.03" (D)
Energy Star® 5.0 compliant
MSRP $599.99
Acer Aspire Timeline AS3810T-8737
Intel® Core 2 Duo Processor SU7300 (1.3GHz, 3MB L2 cache, 800MHz FSB)
Windows 7 Home Premium 64-bit
13.3-inch HD Widescreen Acer CineCrystal™ LED-backlit TFT LCD (resolution 1366 x 768, 16:9 aspect ratio)
Mobile Intel®GS45 Express Chipset
Intel® Graphics Media Accelerator 4500MHD
4096MB DDR3 Dual-Channel 1066MHz memory
500GB(2) 5400RPM SATA hard drive
Integrated HD webcam
Multi-in-1 digital media card reader
2nd Generation Dolby Sound Room® Audio Enhancement
Intel® WiFi Link 5100 802.11a/b/g/Draft-N WiFi CERTIFIED®
3 – USB 2.0 ports
HDMI port
Multi-Gesture Touchpad pointing device supporting circular-motion scrolling, pinch-action zoom, page flip
Acer touch-sensitive hotkeys (Touchpad Lock, Backup Manager, PowerSmart)
Standard 6-cell Li-ion (5600 mAh) Battery
3.5 lbs.
12.7" (W) x 0.9" to 1.1" (H) x 9.0" (D)
Energy Star® 5.0 compliant
MSRP $799.99
Acer Aspire Timeline AS4810TZ-4508
Intel Pentium® Dual-Core Processor SU4100 (1.30GHz, 2MB L2 cache, 800MHz FSB)
Windows 7 Home Premium 64-bit
14-inch HD Widescreen Acer CineCrystal™ LED-backlit TFT LCD (resolution 1366 x 768, 16:9 aspect ratio)
Mobile Intel®GS45 Express Chipset
Intel® Graphics Media Accelerator 4500MHD
4096MB DDR3 Dual-Channel 1066MHz memory
320GB(2) 5400RPM SATA hard drive
8x DVD-SuperMulti Double-Layer Drive
Integrated HD webcam
Multi-in-1 digital media card reader
2nd Generation Dolby Sound Room® Audio Enhancement
Intel® WiFi Link 1000 802.11b/g/Draft-N WiFi CERTIFIED®
3 – USB 2.0 ports
HDMI port
Multi-Gesture Touchpad pointing device supporting circular-motion scrolling, pinch-action zoom, page flip
Acer touch-sensitive hotkeys (Touchpad Lock, Backup Manager, PowerSmart)
Standard 6-cell Li-ion (5600 mAh) Battery
4.4 lbs.
13.3" (W) x 0.9" to 1.1" (H) x 9.44" (D)
Energy Star® 5.0 compliant
MSRP $649.99
Acer Aspire Timeline AS5810TZ-4784
Intel Pentium® Dual-Core Processor SU4100 (1.30GHz, 2MB L2 cache, 800MHz FSB)
Windows 7 Home Premium 64-bit
15.6-inch HD Widescreen Acer CineCrystal™ LED-backlit TFT LCD (resolution 1366 x 768, 16:9 aspect ratio)
Mobile Intel®GS45 Express Chipset
Intel® Graphics Media Accelerator 4500MHD
4096MB DDR3 Dual-Channel 1066MHz memory
320GB(2) 5400RPM SATA hard drive
8x DVD-SuperMulti Double-Layer Drive
Integrated HD webcam
Multi-in-1 digital media card reader
2nd Generation Dolby Sound Room® Audio Enhancement
Intel® WiFi Link 1000 802.11b/g/Draft-N WiFi certified
4 – USB 2.0 ports
HDMI port
Multi-Gesture Touchpad pointing device supporting circular-motion scrolling, pinch-action zoom, page flip
Acer touch-sensitive hotkeys (Touchpad Lock, Backup Manager, PowerSmart)
Standard 6-cell Li-ion (5600 mAh) Battery
5.3 lbs.
14.9" (W) x 0.97" to 1.16" (H) x 10.2" (D)
Energy Star® 5.0 compliant
MSRP $649.99