At the ongoing CeBIT in Germany Acer has launched a new line of Aspire V5 notebooks that catch the eye with impressive specs and slim bodies.
The Aspire V5 will be offered in three models depending on the display size but in any case you are getting a notebook that is 30 per cent slimmer than the ones it is replacing so we are talking about some serious portability here. The 11.6-inch model, for example, is just 15 mm thick, which actually places the model into ultrabook territory, while the 14- and the 15-inch models come in at 21 and 23 mm respectively.
The Aspire V5 models bet on Intel's Core i3 and Core i5 processors and feature NVIDIA for its graphics solutions. The 15-inch model specifically features thin design, a USB 3.0 port and two USB 2.0 ports, a HDMI connector and an Ethernet port. There's also an optical drive but unfortunately no microSD slots.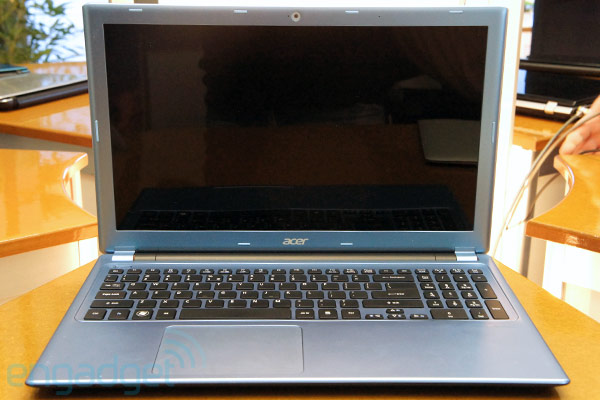 The Aspire V5 series will be officially released in Q2 2012 and will cost between 499 EUR and 699 EUR. ASUS will also release the Aspire One notebook that will come with the Aspire V5 chassis but will be less costly due to the Pentium and Celeron processors
that are used inside. The Aspire One will cost between 399 EUR and 449 EUR.
(pictures courtesy of Engadget)
Source: Engadget