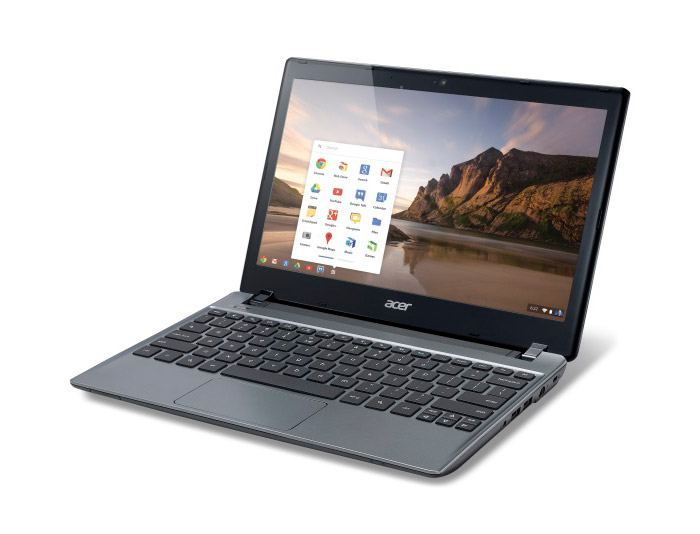 Acer has decided to update its C7 family of Chromebooks with a new model that boasts six hours of battery life.
The new C710-2055 model has been designed for commercial customers and schools and features an Intel Celeron 847 dual-core processor at 1.1 GHz, an 11.6-inch display at 1366 x 768 pixels and a 320 GB hard drive. The Chromebook, however, has been upgraded when compared to the original C7 Chromebook – the new model now features 4 GB of RAM (up from 2 GB RAM) and a more powerful 6-cell battery (up from a 4-cell).
The upgrades did not come for free though – the updated Acer C7 Chromebook sells for USD 280, which is USD 80 more when compared to the original C7. Still, if you think this is too much you can still get the original C7 for USD 200.
Source: Acer