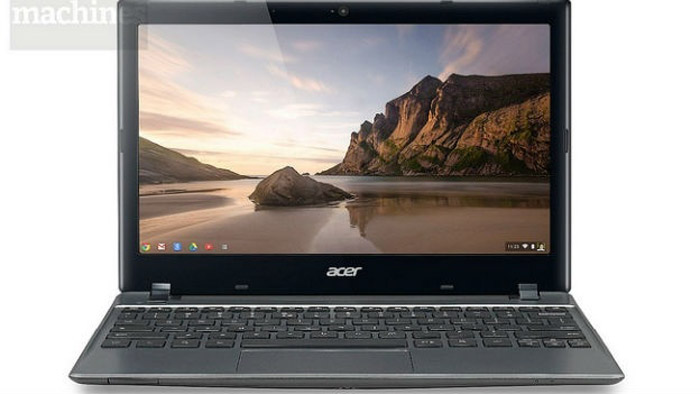 Acer will soon update its Chromebook line with a new device that will be called Chromebook AC710. When it hits the market it will replace the current Chromebook AC700 device released last year.
Unlike the Intel Atom-based AC700 the upcoming Chromebook AC710 will be based on an Intel Ivy Bridge processor with the actual chips being Core i3 or Core i5. The Chromebook AC710 will rely on Intel's integrated HD 4000 graphics and will boast an 11.6-inch display at 1366 x 768 pixels. Inside the Chromebook will pack 4 GB of DDR3 SDRAM, a SSD device for storage, Wi-Fi, Gigabit Ethernet, 1.3 MP web camera, three USB ports, a SDHC card slot, VGA and HDMI ports and a 4-cell battery. As expected the Chromebook AC710 will run Chrome OS.
The device will weigh 1.4 kg but as of now pricing and availability are unknown.
(picture courtesy of Machines)
Source: Digitalspy.com