AMD and NVIDIA have played a well known dirty trick on customers again, this time by releasing rebadged mobile graphics cards that they claim are "new".

Sometimes in the hardware world manufacturers take a product, a chip for instance, add limited new functionality, employ a thinner manufacturing process and increase the working frequency and voila – there's a "new" product.
This is the case with AMD's and NVIDIA's latest offerings. AMD has announced its mobile Radeon 7000 graphics family and while it keeps the promise of working 28 nm silicon, the new chips are actually renamed AMD Radeon 6000 graphics solutions. As seen the Radeon HD 7400M uses the same Seymore XT core as the Radeon HD 6470M, the Radeon HD 7500M uses the same Whistler LT core as the Radeon HD 6630M, and the Radeon HD 7600M uses the same Whistler Pro as the Radeon HD 6750M. To put it simple they have the same number of stream processors, texture units and memory bus width as their predecessors with the only difference being in the core clock speed.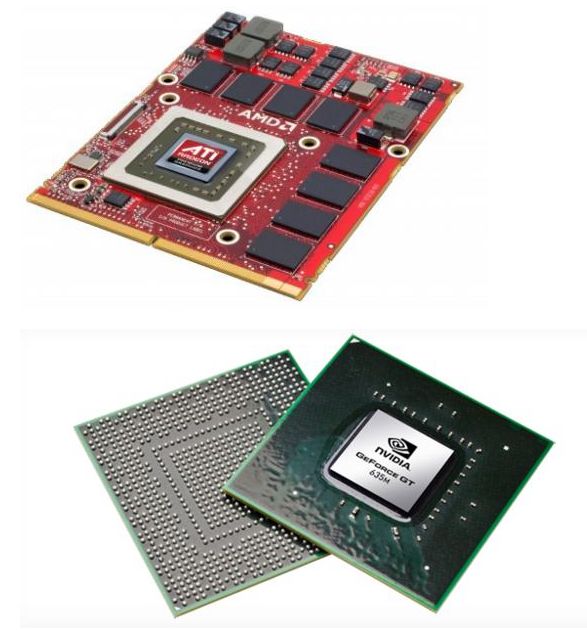 NVIDIA has done the same with the GeForce 600M parts. The GeForce 520MX and GeForce 610M share the same GF119 core, the GeForce GT 540M and GeForce GT 630M share the GF108 core, and the GeForce GT 555M and GeForce GT 635M share the GF106/GF108 cores. Perhaps more egregious is that GeForce 610M and GeForce GT 630M don't have any different key specs compared to their 500M series predecessors, and the GeForce GT 635M's only major difference is a memory clock speed boost for certain versions.
Surely both companies will boast with their new mobile graphics solutions but be warned that they are actually not new at all. Still, to make AMD fans happy, the US company will launch the "true" Radeon 7000 series sometime next year.
Source: Zdnet