Along with the arrival of the first Polaris-based video cards this summer AMD will also introduce a number of new mobile graphics chips that will be combined in the Radeon M400 line. Unfortunately most of the new chips will be rebranded current mobile chips with only the Radeon R9 M490 and Radeon R9 M480 chips being based on the new Polaris architecture.
Even then the upcoming chips will bring more performance. They will achieve this by using an old trick – AMD will simply increase the working frequencies of its mobile GPUs. The Radeon R5 M430 is the first leaked representative of the new GPU line. The chip is accompanied by 2 GB of GDDR3 memory and in 3DMark Cloud Gate the R5 M430 has achieved 14 per cent better performance on average than its predecessor – the Radeon R5 M330.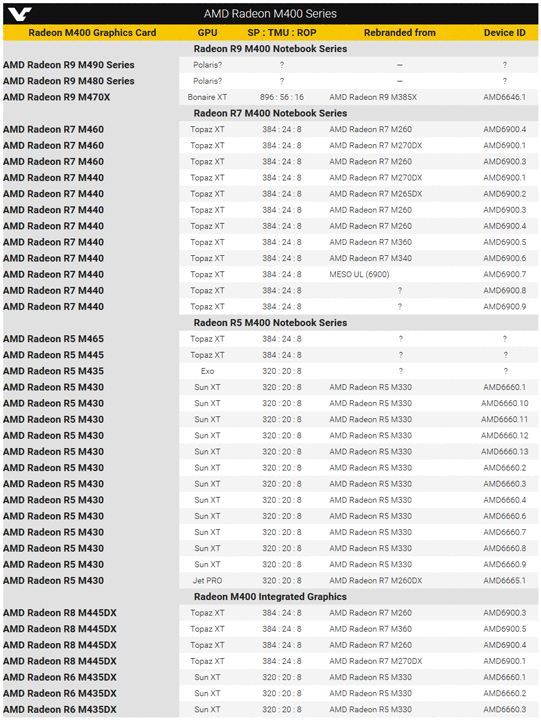 The new mobile GPUs will be on the market this summer.
Source: Wccftech.com