AMD is trying to take a lead over mobile graphics solutions with the launch of its new Radeon HD 6990M, which of course is claimed to be "the world's fastest single mobile graphics processor".
The new AMD Radeon HD 6990M has engine clock speed at 715MHz, 1120 stream processors, 56 texture units and 2GB of GDDR5@900MHz memory paired up with a 256-bit memory interface. The company claims that this mobile GPU is up to 25% faster than any other announced notebook enthusiast GPU. It has full support DirectX 11 and Stereo 3D, also supports AMD CrossFireX and AMD Eyefinity technology for up to six displays.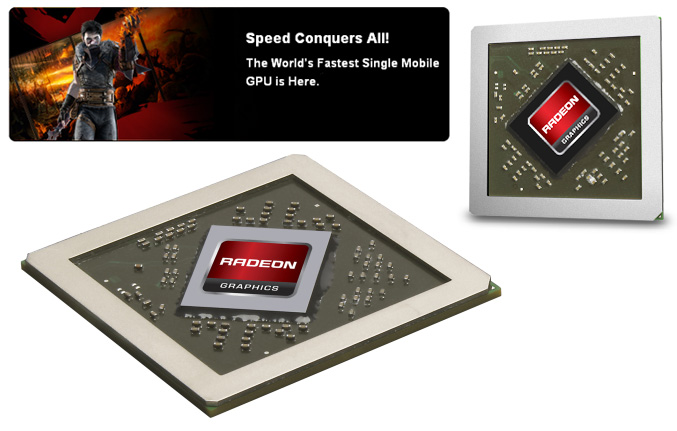 The new Radeon HD 6990M graphics processor also features AMD App Acceleration technology, which uses the power of the GPU to improve video playback, streaming and for faster web browsing. It is expected to be firstly available will in the Alienware M18x, also inside Clevo's P170HM and P150HM and and in all other brands' notebooks soon.
Source: AMD