ASUS has presented one more device of interest at the on-going IFA 2015 in Germany – the flagship GX700 notebook. The main feature of this new powerful gaming notebook is not the shiny hardware inside – in fact we have two major new features here – the GX700 is a gaming notebook that can be overclocked and in addition it comes with water cooling as well!
The GX700 includes powerful quad-core Intel Skylake processors, a 17.3-inch display at 4K resolution, an unknown GeForce GTX graphics card and water cooling that sits in the rear of the notebook. It does make it a bit clunky but this is the price to pay for the bragging rights that you will get. The water cooling system, however, can be docked and undocked and this gives some flexibility to the end user – when you are at home you can dock the notebook and use the water cooling system and when you are on the go you can undock the GX700 and use air cooling only.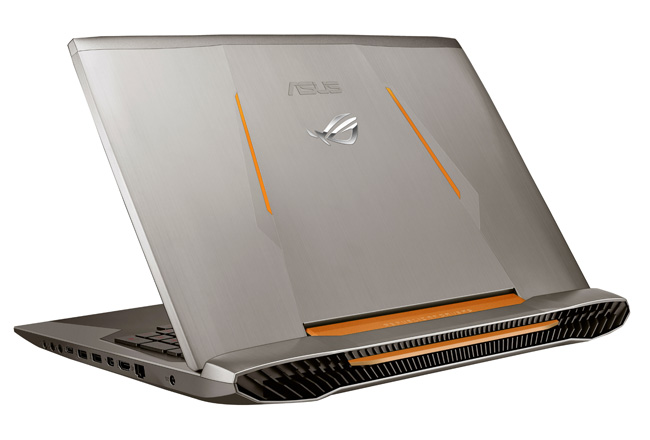 There's no information on when the new ASUS GX700 notebook will be on the market. Until then you can game with the just announced ASUS ROG 752 line of gaming notebooks. The new ASUS line includes Intel Skylake processors, GeForce GTX 965M graphics (up to GTX 980M), up to 64 GB of DDR4 memory, support for M.2 PCIe drives and 2.5-inch SATA devices and 17.3-inch displays. The new ROG 752 line starts at USD 1500.
Source: PCWorld.com