The famous Taiwanese manufacturer ASUS has introduced two new laptops that belong to the Republic of Gamers (ROG) series and of course are aimed at gamers.
Coming to us under the G75VW and G55VW names the novelties are powered by Intel's Core i7-3720QM processor at 2.6 GHz. The CPU also features 6 MB of L3 cache and can overclock itself to 3.6 GHz in single core use, 3500 MHz in dual-core use and 3400 MHz when three or four cores work at 100%. Moreover the i7-3720QM comes with HyperThreading technology so the CPU can manipulate eight threads at once if needed. ASUS also offers the cheaper i7-3610QM processor for these laptops.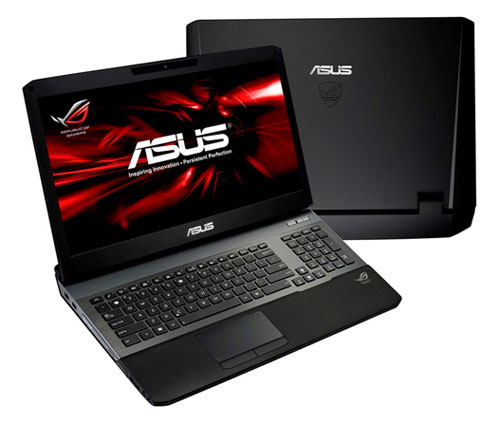 The CPU sits on Intel's own HM77 chipset, while the memory can go up to 16 GB in dual-channel mode. Gamers can also opt for a GeForce GTX 660M or 670M graphics card with either 2 GB or 3 GB of GDDR5 memory in addition to the integrated 650 MHz Intel HD 4000 GPU inside the system processor.
Offering 750 GB of storage the laptops also support SSD drives and RAID 0 and 1. The display is 17.3-inch HD+ or FullHD EWV LED Backlight and there's also the opportunity to use a FullHD 3D LED Backlight display.
In addition the laptops offer an 8-cell 5200 mAh battery for a total weight of 9.9 pounds.
Pricing is unknown although the laptop can be preordered at some web sites.
Source: Laptops.org