Automobili Lamborghini, when you hear these words, in your mind pop up a powerful car with aggressive lines and smell of burned tires. What about a laptop? Yes,  the company Asus reveals its new revamped 15.6" Lamborghini VX7 gaming laptop which features Lamborghini's supercar design with aerodynamic and aggressive look inspired by Murcielago LP640 model and is available in distinct orange, black and carbon fiber colors.
The VX7 has aluminum construction with noticeable cooling vents at the rear, which helps for heat dissipation, also unique taillights and has  leather-trimmed palm rests, plus the power button has been styled as an engine start key. Under the hood, this machine offers 15.6-inch Full HD (1920×1080) LED backlit display, a Core i7-2630QM quad-core processor, a GeForce GTX 460M graphics card with 3GB memory, up to 16GB RAM and up to 1.25TB storage capacity via HDD and SSDs.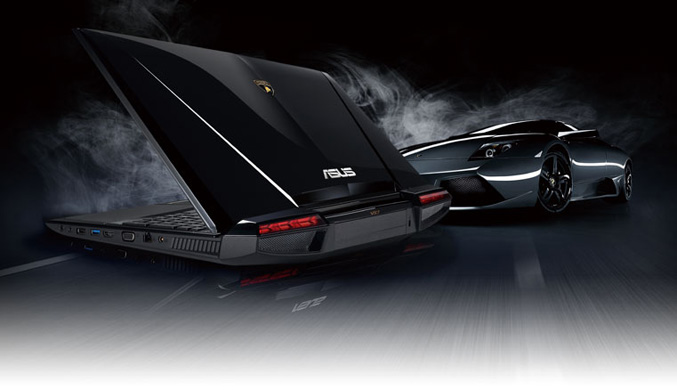 Thhe VX7 also offers 2.0 Mega Pixel web camera, two stereo speakers, 8 -in-1 card reader  and all needed connectivity like Gigabit Ethernet, 802.11 b/g/n, Bluetooth 3.0, USB 3.0 ports, and HDMI output.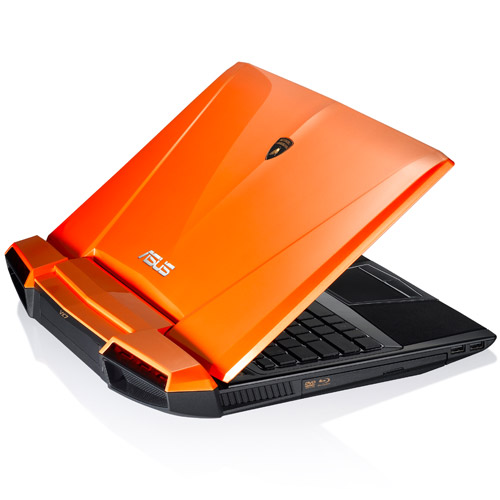 Asus Lamborghini VX7 comes pre-loaded with Windows 7 Home Premium 64bit and  an 8-cell battery and can be yours for around €1,990.