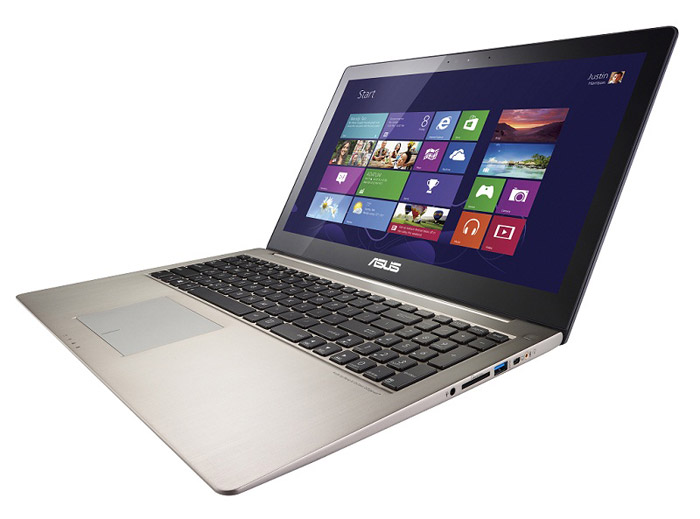 With CES 2013 coming in full force next week another new item ready to be announced at the Consumer Electronics Show has been leaked ahead of schedule. This time the leak comes out of ASUS in the form of the 15.6-inch Zenbook Touch U500VZ – a Windows 8-based notebook with a full touch display.
The device was discovered on the ASUS web site but the company has not said anything on the device so far so there hasn't been an official release yet. Most of the specs remain hidden as well but there's some information as to what the Zenbook Touch U500VZ will house – an Intel Core i7-3632QM processor, a separate NVIDIA GeForce GT 650M graphics card with 2 GB of VRAM, up to 8 GB of DDR3 memory and surprisingly enough – two separate 256 GB SSDs. In addition the notebook packs a 15-inch IPS touch display as well as USB 3.0 ports and of course Windows 8 – but the rest of the specs remain a mystery.
The ASUS Zenbook Touch U500VZ is expected to be unveiled at CES 2013 next week – and this will also be the time when pricing will be made available too.
Source: ASUS