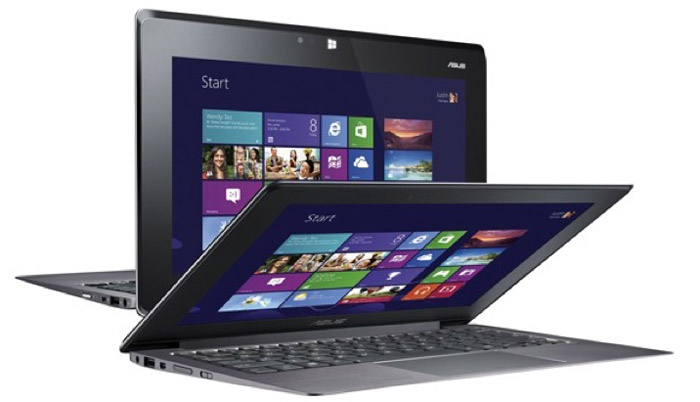 The well-known Taiwanese hardware maker ASUS prepares a new dual-display laptop – the Taichi 31 – that should be launched by the end of 2012. The new company product will offer two displays – one 13.3-inch that will sit where a laptop display usually sits and another 11.6-inch one that is located on top of the lid. Thus the device can function as a laptop and then as a tablet with a sensor display.
The main display will work at Full HD resolution (1920 x 1080 pixels) while inside the base model of the Taichi 31 (model number AST131DH51) will offer an Intel Core i5-3317U dual-core processor at 1.7 GHz (2.6 GHz Turbo), Intel HD 4000 graphics, 4 GB of DDR3 RAM, 128 GB SSD, 802.11 Wi-Fi, Bluetooth 4.0 and a 6-cell battery. The more powerful version (model AST131DH71) comes with a dual-core Intel Core i5-3517U at 1.9 GHz (3.0 GHz Turbo), Intel HD 4000 graphics and 256 GB SSD.
The base model will sell for USD 1399, while the more powerful version will require USD 1699 to be yours.

Source: The Droid Guy