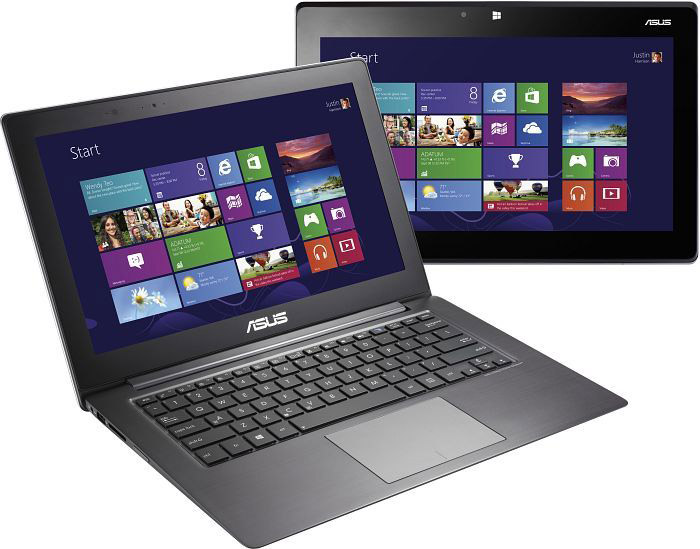 ASUS has unveiled a new notebook with two sensor displays. The Taichi 31 has a display on the inside and thus it can work as a regular notebook – but it also has a display on the outside, which makes it work as a tablet.
Both displays on the Taichi 31 measure 13.3 inches, operate at 1920 x 1080 pixels and support up to ten simultaneous touches as well as working with a stylus.
The Taichi 31 is based on Intel processors, which differ depending on the models. Thus customers can choose among Intel Core i7-3537U, Core i7-3517U and Core i5-3317U processors. The rest of the hardware specs include 4 GB of DDR3 memory, a 128 GB or 256 GB SSD, support for Wi-Fi and WiDi and two USB 3.0 ports for a total weight of 1.56 kilograms. The chassis itself measures 339 x 228 x 17.4 mm.
The Taichi 31 is based on Windows 8. Pricing is unknown at the moment.
Source: ASUS