The Taiwanese hardware maker Asus has unveiled a new ultrabook that hopes to capture attention by offering features rarely seen in an ultrabook.
Like every new ultrabook the 13.3-inch Asus Zenbook UX32VD includes Intel's newest Ivy Bridge chips with customers having a choice between the i3-3217U, i5-3317U and the i7-3517U. These chips also help prolong the battery life of the ultrabook due to their very low power consumption and reduced TDP.
The first unusual thing about this ultrabook is that despite the integrated GPU in the Ivy Bridge chips Asus provides a discrete graphics solution for the Zenbook UX32VD. The integrated NVIDIA GeForce GT 620M is most likely here to help when the Ivy Bridge GPU starts choking – and we all know it's not that powerful. The same can be said for the GeForce GT 620M but this entry-level solution should be able to play today's games at low or medium settings at 1366 x 768 resolution.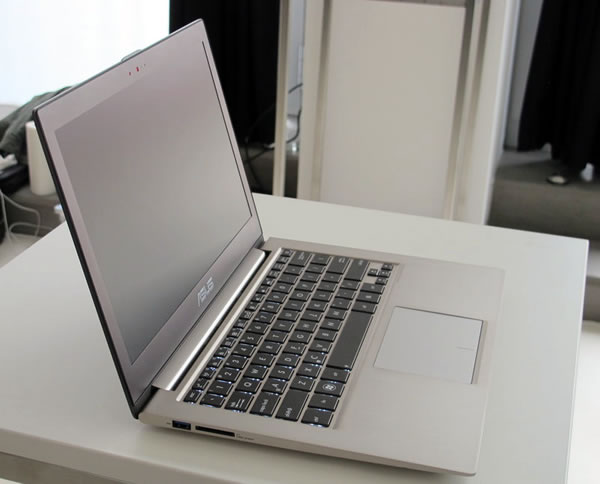 The second unusual thing is that Asus offers the Zenbook UX32VD with a 13.3-inch 1080p IPS display. This display and more importantly its native resolution are way too heavy for the GT 620M, which to a large extent nullifies the gaming potential of the ultrabook unless you plan to game at lower resolutions. In addition the discrete graphics has forced Asus to include a hybrid storage drive with 500 GB of mechanical storage and 24 GB of flash cache instead of a true SSD drive, presumably to drive cost down.
The Asus UX32VD will debut in Singapore first in the coming weeks. There's no word right now on worldwide availability but there are rumors the ultrabook will be available across the world for a price between 800 USD and 1100 USD.
Source: Techspot.com