AVADirect a leading custom computer manufacturer, has announced that they are now selling the world's most powerful gaming notebook, the Clevo M980NU. In addition to claiming the title of the world's most powerful gaming notebook, AVADirect.com is also claiming that Alienware's M17x notebook is overpriced for the performance it gives.
"When you look at the specs of both systems and the performance that they both offer, the price difference between the two is a considerable. Our M980NU offers many more options, offers better performance, and costs hundreds less when fully configured. Not only will you get more performance for less, our after sales support is so much better. You will never be routed to India as our full support staff is located in the United States." as quoted by Misha Troshin, CMO and co-owner of AVADirect.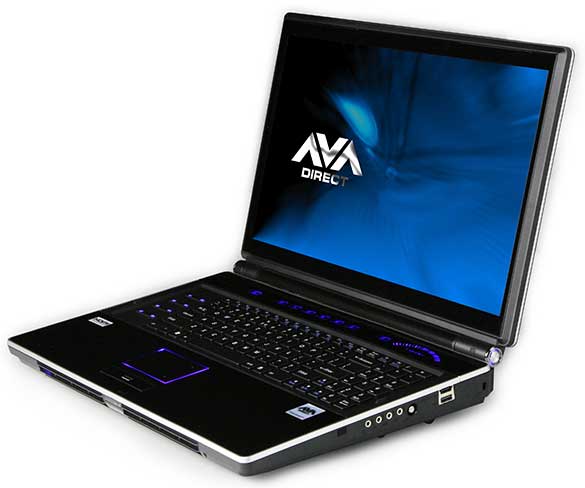 AVADirect is claiming that the M17x costs more due to the large amount to upgrade the base configuration. AVADirect.com only charges $319.20 to add a second video card while Alienware charges $600 for the same card. AVADirect.com only charges $89.61 to upgrade to Windows Vista Ultimate while the same option will cost Alienware customers an additional $150. While the Alienware's M17x base price may be lower, a few simple upgrades will quickly change that. See below for an example.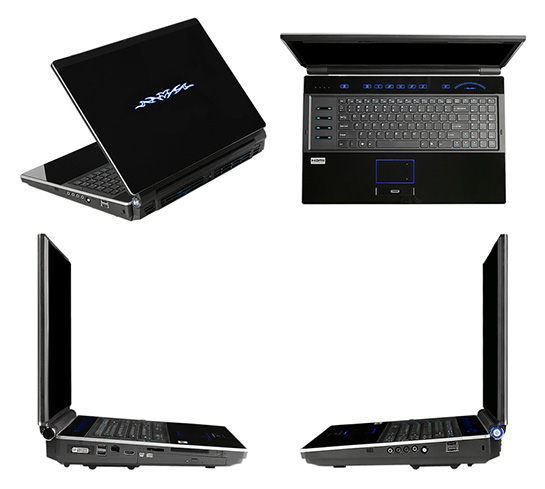 Screen: 18.4″ 1920×1080 (AVADirect.com) 17″ 1920×1080 (Alienware)
Processor: Intel Core 2 Extreme QX9300
Video Card: SLI NVIDIA GTX 280M 2GB Dual configuration
Memory: 4 GB 1333MHz DDR3 SDRAM Memory
Hard Drive: 500GB 7200 RPM with free fall sensor
Starting Price: $3,731.60 (AVADirect.com) $3,923 (Alienware)
"Compared to Alienware, our levels of customization are so much higher, our attention to detail is even greater, our sales staff are very knowledgeable, and we have none of the odd policies that Dell has forced upon Alienware. You just get so much more for your money at AVADirect.com. Our great pricing and service is standard on all of our systems from our high-end gaming systems to our low-end office systems. Unlike Alienware, we offer everything within the same company. Thus all of our systems get the same level of support and attention to detail, no matter what system you purchase." as quoted by Misha Troshin, CMO and co-owner of AVADirect.
To configure the notebook and see more in depth information, please click the link for the M980NU Product Configuration page. AVADirect.com has stated that several reviews are in progress and will show definative proof of the performance levels against the Alienware M17x.
Source: AVADirect, MMDNewswire