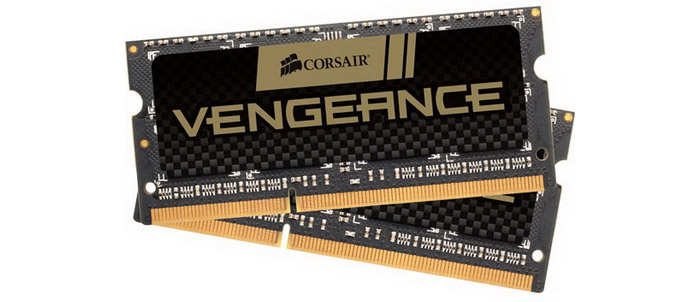 The famous US memory maker Corsair has released a few new and updated memory modules for notebooks that belong to the company's Vengeance line.
The new memory runs at lowered voltage and this is the reason why it comes with the DDR3L designation. Available in kits of 8 GB (2 x 4 GB, CMSX8GX3M2B2133C11) and 16 GB (2 x 8 GB, CMSX16GX3M2B2133C11) the memory operates at 2133 MHz and sports nicely designed heat spreaders that carry the Vengeance logo to the side.
As expected from such memory the new Corsair products function at 1.35V and are optimized for mobile Intel Sandy Bridge, Ivy Bridge and Haswell processors. The memory runs at 11-11-11-27 latencies at 2133 MHz and at 9-9-9-24 latencies at 1600 MHz.
The memory is available in Europe now where the 8 GB kit sells for EUR 89, while the 16 GB is available for EUR 166. The memory comes with lifetime warranty.
Source: Corsair