Dell and China Mobile Communications Corporation (CMCC) announced the sleek and stylish Inspiron™ Mini 10 netbook with CMCC's built-in high speed 3G wireless.
Collaboration with CMCC, the world's largest telecom operator, enables teens, tweeters and travelers the freedom to lead a connected mobile lifestyle. In a park, on a train or at a café the Inspiron Mini 10 is a natural travel companion to keep connected with friends, upload photo favorites, chat with family and stay current with social networks.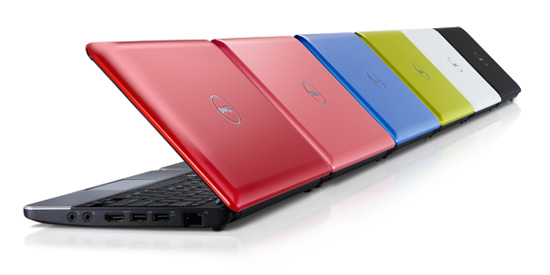 The Inspiron Mini 10, starting at RMB3, 880, is ideal for the fashion-forward with a passion for design, style and a heavy appetite for anywhere, anytime Internet access. According to a 2008 CNNIC Internet Survey Report, China was found to lead the world in Internet access, with 298 million people connecting online. In a year—2007 to 2008—the same report found a nearly 42 percent increase in new online users at 88 million people. US-based analyst firm International Data Corporation forecasts mini notebook growth in China to grow 276 percent by 2009.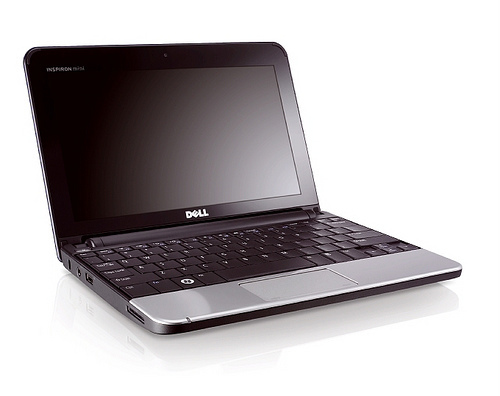 The partnership with CMCC reflects Dell's ongoing ability to reach more people, and in more places. Dell actively listens and engages in more than 5 million daily worldwide conversations with customers and partners, helping to shape new products, services and unique experiences. In addition to CMCC, Dell has teamed with other leading global telecom providers including Vodafone in Europe and Australia/New Zealand, AT&T in the U.S., M1 and Starhub in Singapore and Maxis in Malaysia, creating more opportunities to meet the needs of a connected lifestyle.




About Inspiron Mini 10:
A sleek, stunning design
Starting weight of only 2.60 lbs
A roomy keyboard – 92 percent of full-size for comfort and ease of use
Multi-touch gestures touchpad: navigate the screen using simple movements to rotate, scroll and zoom documents and photos
WSVGA "edge-to-edge" 16:9 widescreen LED display
HDMI output for enhanced entertainment connectivity
Internal WiFi
Built-in Webcam
Pre-installed Microsoft® Windows® XP Simplified Chinese
1 GB RAM* standard and 160GB* hard drive, providing ample capacity for mobile applications, content creation
Dell Remote Access, coming soon to China, is designed to link directly to home-based digital materials from any Web-connected device
Dell offers exclusive online file storage – ranging from a free basic plan with 2GB* of storage space to 100 GB* – providing Inspiron Mini users with a simple way to manage their digital lives
Available through China Mobile and select consumer electronic retail stores including Gome, Suning and Hongtusanbao
Personalized color options: choose from Alpine White, Obsidian Black and Cherry Red

Quotes:
"Dell actively listens to its customers to provide highly stylized, personalized products with unparalleled connectivity. China Mobile's fast mobile broadband 3G service perfectly complements the wireless and entertainment capabilities of the sleek, portable Inspiron Mini 10." — Michael Yang, vice president & general manager of Greater China Consumer
"China Mobile is China's only operator solely focusing on mobile communications with the world's no. 1 network and the largest customer base. We are happy to add Dell's Inspiron Mini 10 to our growing number of 3G mobile broadband devices, providing travelers and social networkers with easy and convenient wireless Internet access." – He Zhili, Marketing Director of CMCC.
Source: Dell