Dell today announced the latest addition to its expanding line of Vostro laptops, the 12.1-inch Vostro 1220. This stylish, ultraportable laptop was designed exclusively for business travelers who are unwilling to compromise performance, battery life and security for a thin and lightweight design.
Available in Obsidian Black or Deep Cherry Red, the Vostro 1220 starts at a mere 3.36 lbs, is equipped with the latest Intel® Core™ 2 Duo processors and features up to 9 hours of battery life¹ on a 6-cell battery, making it an ideal travelling companion for on-the-go, global entrepreneurs.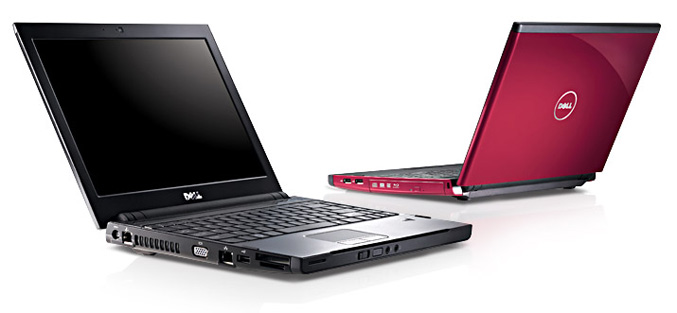 According to IDC, worldwide commercial shipments of 12-inch widescreen laptops are expected to grow almost 35 percent from 2008 to 2009². "This trend supports what Dell has been hearing from our customers," said Sam Burd, global vice president, Dell Small and Medium Business. "Today's globe-trotting entrepreneurs need a laptop that is powerful and long-lasting. That used to mean carrying around an ungainly device, the Vostro 1220 combines performance, built-in security and long battery life with useful features like videoconferencing to be the ideal weapon of choice for any road warrior."
Vostro 1220: Productivity, Security and Connectivity
Only Dell offers pre-installed videoconferencing software, Dell Video Chat, which along with the purchase of optional integrated webcam and microphone gives customers a complete videoconferencing solution.3
More security options than similar Acer, HP and Lenovo small-business systems4 including mobility solid state drives for three times the reliability of traditional hard drives5, fingerprint readers with easy-to-use software, and multi-factor authentication and encrypted hard drives with Wave Systems software that can easily encrypt data without impacting system performance.
802.11 draft-n wireless LAN or optional Mobile Broadband external solution for optimal connectivity anywhere your business takes you.
Backed by dedicated and specially trained small-business sales and support experts, Dell Vostro laptops come with a 30-day worry-free return policy6, are available with Dell CompleteCare Accidental Damage Service7 and Dell ProSupport8 services that give customers the ability to customize and tailor services to fit their technical expertise and business needs.
Starting at $799, the Vostro 1220 is available worldwide today. For additional information on the Vostro 1220, visit www.dell.com/vostro.
Source: Dell