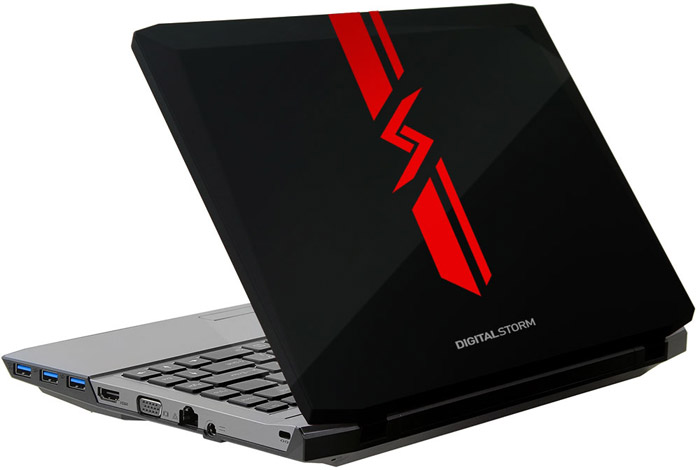 The company Digital Storm has announced a new 13.3-inch gaming notebook that despite the small screen packs some serious gaming power.
The VELOCE is built around a fast Intel Core i7-4800QM Haswell processor and features NVIDIA's GeForce GTX 765M mobile graphics card with 2 GB of VRAM, 8 GB of DDR3-1600 SDRAM in dual-channel mode and a Full HD 13.3-inch display at 1920 x 1080 pixel resolution. A 750 GB hybrid hard drive with 8 GB SSD provides storage. The VELOCE also has an 8x DVD/CD Multi-Drive, Wi-Fi, Bluetooth 4.0 and a 64-bit version of Windows 8. All this weighs just 4.6 pounds including the battery with the chassis of the VELOCE measuring just 1.26 inches thick.
The Digital Storm VELOCE will be available on July 17 for a starting price of 1535 US dollars.
Source: Digital Storm