If you think you have a really fast gaming notebook then think again – Eurocom Corporation has launched Scorpius – a very, very fast gaming notebook designed to crush every competition that comes in its way.
The new EUROCOM Scorpius is truly a monster – next to the ultra fast Intel Core i7-3920XM Extreme Edition processor sit two graphics cards that will give you enough power to play any game at the highest settings possible. Gamers can choose between dual GeForce GTX 680M graphics cards with each of them featuring 1688 CUDA cores and a GPU running at 720 MHz for a total of 8 GB of GDDR5 video RAM and dual Radeon HD 7970M video cards with 1560 stream processors each, 850 MHz GPU and a total of 4 GB GDDR5 video memory. On the professional graphics front, the EUROCOM Scorpius supports the newest NVIDIA Quadro K5000M, K4000M and K3000M graphics for the ultimate in portable power, based on the 28 nm Kepler architecture. The Quadro K5000M GPU packs 1344 CUDA cores and 4 GB GDDR5 graphics memory.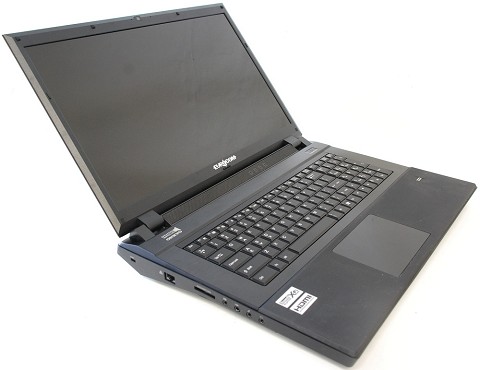 "The EUROCOM Scorpius is an out of this world high performance notebook computer. Like the mythical creature that stung and killed Orion, the EUROCOM Scorpius will take down any competition standing in its way, while allowing gamers to do the same!" exclaims Mark Bialic, Eurocom President. "We have been getting out of this world benchmark results with the EUROCOM Scorpius. Simply put, this is the most powerful system of its kind on the planet."
The notebook also supports up to 32 GB of DDR3 1600 MHz memory as well as up to three storage drives and one mSATA drive.
Pricing starts at 2017 USD for the basic model. If you want more power then prepare to spend more cash on the Scorpius – nothing surprising here.

Source: Legitreviews.com