The company Eurocom, which makes high-end gaming laptops, has updated its mighty Panther gaming laptop line with the new Panther 4.0. Thanks to the update the laptop now features technologies such as NVIDIA 3D Vision and SLI with two GeForce GTX 580M graphics cards.
The new Eurocom Panther 4.0 comes with dimensions of 419x286x57.9-62.1 mm and weighs 5.5 kilograms. The novelty also features a MXM 3.0b interface module that allows two 100 W GPUs to operate in AMD CrossFire or NVIDIA SLI modes. In addition the new gaming laptop can work with NVIDIA's GeForce GTX 580M, GTX 560M, Quadro 5010M, 4000M, 3000M and AMD's Radeon HD 6990M and HD 6970M.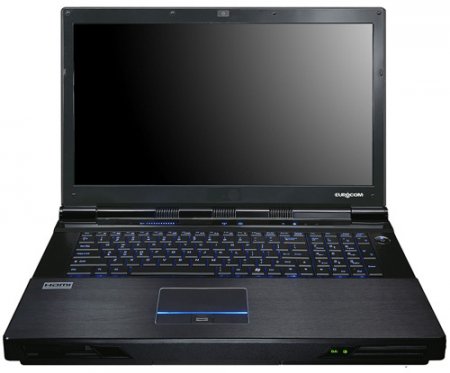 Other specs include up to Intel Core i7-3960X Extreme processor (3.30 GHz, 15 MB L3 cache), coupled with Intel's X79 chipset, up to 32 GB of DDR3-1333/1600/1866 memory, up to 4 TB of hard drive storage capacity, an optional SSD, three USB 3.0 ports, two USB 2.0 ports, eSATA, Firewire 400, DisplayPort 1.2, DVI-I, HDMI 1.4a and S/PDIF outputs.
Pricing, however, is unknown.
Source: MaximumPC