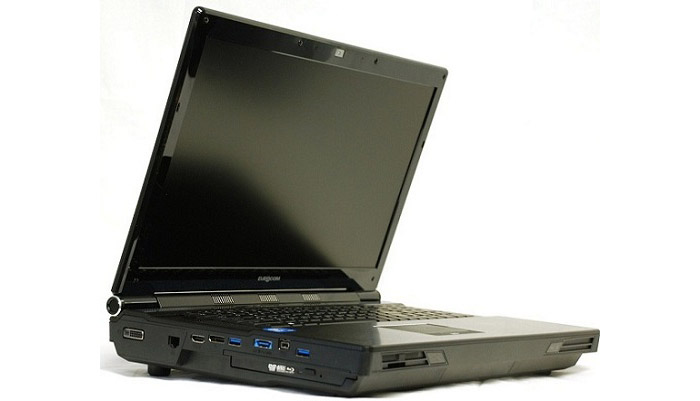 The Canadian notebook maker Eurocom has released a notebook that is based on Intel's socket LGA 2011. Dubbed Panther 5.0 Server Edition the new company product is among the most powerful notebooks on the market right now.
The Panther 5.0 Server Edition is equipped with a 17.3-inch display at Full HD resolution (1920 x 1080 pixels) and sports Intel Xeon E5-2600 processors with six or eight cores for the ultimate in computing experience. The notebook also supports up to 32 GB of DDR3 memory but Eurocom says the Panther 5.0 Server Edition is ready to accept 64 GB of memory once 16 GB memory sticks become available. As expected for such a high-end notebook the memory runs in quad-channeled mode.
The Panther 5.0 SE does not skimp on storage too – it offers support for up to four SSD or HDD drives as well as RAID 0/1/5/10 for up to 4 TB of storage space. As expected there's LAN support, a touchpad, a Blu-Ray drive and even a built-in uninterruptible power supply (UPS) for extreme situations. The graphics card range includes NVIDIA GeForce, Quadro and AMD Radeon HD graphics cards. With so much power under the hood the Panther 5.0 Server Edition is ready to run any operating system out there with ease including Windows Server 2008 R2 and Windows Server 2012 being designed in the first place as a portable server.
Still, power has a downside – the Panther 5.0 is rather bulky and heavy starting at 5.5 kilograms (12 pounds). Pricing may also be an issue – the base model of the Panther 5.0 SE starts at USD 3027.
Source: Eurocom