EVERCOOL offers a "fresh" product in these hot days of August with slogan "The best cooling weapon to fight back the heat". This is the new notebook cooling pad named Battle Hero with aluminum base and equipped with dual fans to take out the heat from your laptop.
The metallic gray Battle Hero is compatible for 9"~ 15" notebooks,  measure 324 x 270 x 35 mm and weights 1kg, two 70mm fans (1500 RPM) with 16 dBA sound output, has two USB ports to connect USB drivers, speakers or other accessories and also has two drawers on the side for USB cables, USB flash drives and other small accessories or sandwiches 🙂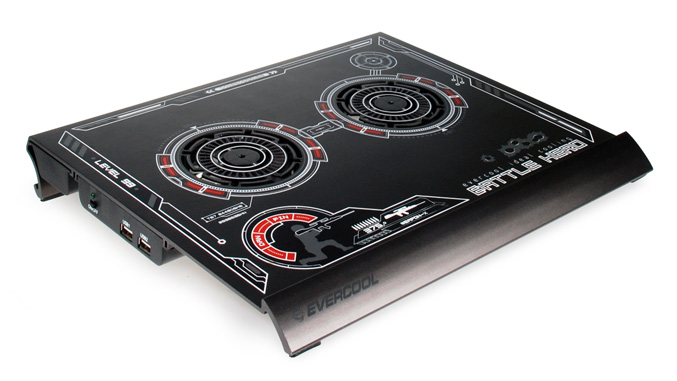 You have to wait a bit for price and date of appearance.