Fujitsu announces the release of the Fujitsu LifeBook SH760, SH560 and S710, the latest batch of notebooks that are tailored for executives or travellers seeking mobility and functionality.
"Fujitsu is always listening intently to the needs of consumers. These days, there is an increasing need for notebooks to be both versatile and mobile. Fujitsu has answered these needs with the Fujitsu LifeBook SH760, SH560 and S710. All three of which possess user-friendly features, functionality and mobility to be your personal companion, subsequently bringing ultimate convenience to your doorstep," Mr. Lim Teck Sin, Director, Product Marketing, Fujitsu PC Asia Pacific.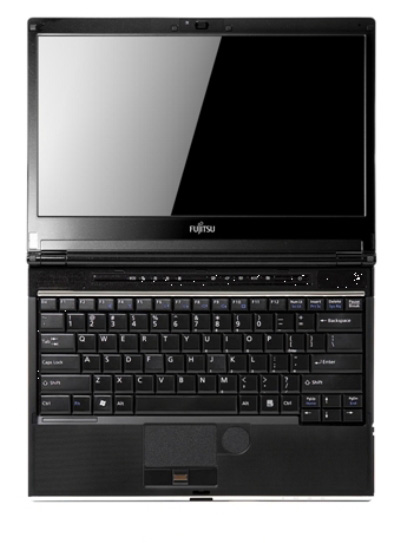 FUJITSU LIFEBOOK SH760 & SH560
With a generous capacity of 500GB and 320GB respectively, the Fujitsu LifeBook SH760 and SH560 boast optimum mobile capabilities, premium design, high security functions, excellent wireless connection and instant visual communications, which are ideal for busy professionals. Weighing 1.5kg1 and 1.8kg1 respectively, the LifeBook SH760 and SH560 is great for frequent travellers who juggle work and play, be it indoors or outdoors.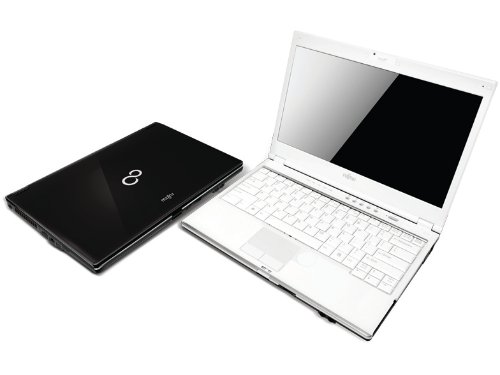 SLEEK DESIGN
Possessing security and expandability functions akin to the Fujitsu LifeBook S710, the Fujitsu LifeBook SH760 and SH560 also display engineering excellence that has become synonymous with the Fujitsu brand. Showcasing style at its finest, the uniquely-designed notebooks' glossy application panel is gorgeously juxtaposed with a silver lining, exuding a premium feel suited for today's savvy consumers. Discerning customers whose priorities are weight and mobility will appreciate that the LifeBook SH760 has a sleeker outlook with its thinner and lighter magnesium alloy chassis. The LifeBook SH760 is available in black while the LifeBook SH560 is available in both black and white.
OPTIMAL USER-FRIENDLINESS
Displaying great functionality, both the Fujitsu LifeBook SH760 and SH560 are equipped with a Scroll Wheel for convenient scrolling, a patterned palm-rest for the comfort of consumers, an all new Keycap Keyboard and a USB-charging function. This USB-charging function allows a variety of mobile devices including the iPod, smart phones and MP3 players to be charged. For the added convenience of today's busy customers, the SH760 and SH560 feature a 5-button Application Panel which allows easy access to Fujitsu's battery-saving ECO function, as well as camera functions which offer direct access to the webcam application.
VIDEO ENTERTAINMENT REDEFINED
The LifeBook SH760 and SH560 possess great video entertainment capability with a 13.3-inch SuperFine Back-Light LED display, offering optimum brightness of 300nits and 200nits respectively. Both notebooks also feature HDMI output which allows High Definition videos to be transmitted to LCD TVs. Expect nothing but the best with the NVIDIA GeForce 310M graphics with 512MB VRAM which simply translates to excellent picture quality for movie enjoyment. The built-in NVIDIA® CUDA™ technology has the ability to accelerate applications up to 10 times faster than the CPU. What's more, you can expect easy editing of HD movies and the new drag-and-drop transcode feature built into Windows® 7 will allow for automatic transfers of the videos for viewing on portable players for your ultimate convenience. In addition, users will benefit from reduced power consumption when surfing the web, writing emails or using word processor applications with this new generation notebook graphics.
FUJITSU LIFEBOOK S710
Ultra-portable and savvy, the LifeBook S710 features the latest Windows 7® operating system and is powered by the latest Intel® Core™ i7-620M processor. The LifeBook S710 is unpretentious and promises to appeal to the needs of today's busy executives without unnecessary complications with its simple and minimalistic design which showcases great ergonomics.
Catering to the increasing need to stay connected with the rest of the world, the S710 is equipped with a 14.1-inch Anti-Glare HD Back-Light LED display (220nits brightness, 1366 x 768 pixels) and Instant Visual communication tools such as a 1.3 Mega Pixel camera and a dual built-in stereo microphone. With the LifeBook S710, instantaneous communication with friends, colleagues and business partners via popular instant messaging applications such as MSN, Skype and Yahoo messaging has never been made easier.
EXPANDABILITY MAXIMISED
Another key feature of the LifeBook S710 is its expandability, boasting a range of convenient functions for consumers. The notebook caters to the different modes of usage of consumers and comes with a swappable modular bay, the most flexible in the market. The expandability features of the S710 allow the extension of the notebook's operating hours with a modular battery pack, a faster interface for the external drive with the Support eSATA, and weight reduction with the Weight Saver option whenever the optical drive is not required.
SECURITY SECURED
The LifeBook S710 further caters to the needs of today's busy executive with key security features. Featuring an Anti-theft Lock Slot, Fingerprint Sensor and a Trusted Platform Module, security is further enhanced since both the BIOS and HDD require password activation.
Fujitsu remains firmly committed to the promotion of a cleaner environment and complies with the European Union's Restriction of Hazardous Substances directive (RoHS) across its entire range of products. In addition, Fujitsu has established a set of commitments that go beyond RoHS requirements, thus allowing it to stay keenly focused on its customers' health and well-being as well as to embrace a healthier environment for all. By adopting a green factory concept and being committed to the cause of energy-efficient computing, Fujitsu also fights to sustain the Earth as a sponsor and a member of the Climate Savers Computing Initiative.
Source: Fujitsu