Gigabyte has announced three ultra lightweight notebooks – the X11, U2442 and the U2440.
The X11 notebook steals the show with its weight – just 975 grams, which makes Gigabyte claim that the 11.6-inch X11 is the lightest notebook currently on the market. The device is just 0.3 cm thick and is built using carbon fiber with a woven diamond technique for strength and lightness. As to the design the X11 sports a hidden aluminium hinge and dual heat exhausts.
Inside the X11 hosts an Intel Ivy Bridge chip, Intel HD 4000 graphics, 4 GB of DDR3 memory, a 128 GB SSD, USB 3.0, Bluetooth 4.0, 1.3 MP web camera and a backlit LED display. The X11 will be available for purchase in July for a price that ranges between 999 USD and 1299 USD depending on options.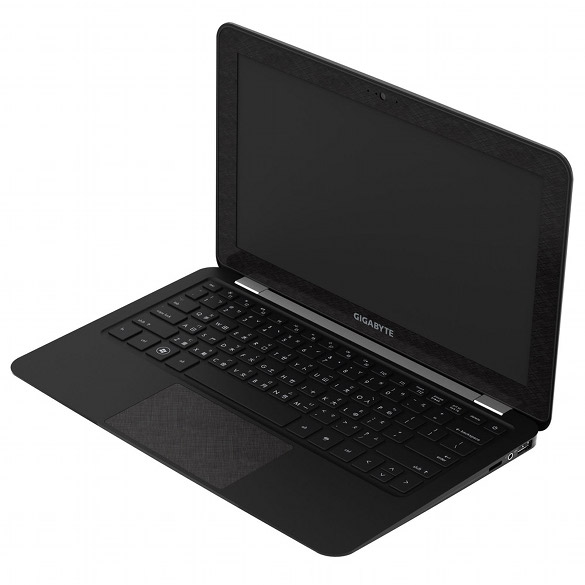 The other newcomers – the U2442 and the U2440 come with 14-inch displays, Ivy Bridge chips, NVIDIA GeForce 600 series graphics cards and 2 GB or 4 GB of DDR3 memory. Gigabyte has prepared a number of options for storage including SSDs and mSATA SSD boot drives. Both also have THX TruStudio Pro technology on board and can be connected to an external display to turn the devices into a sort of home multimedia hub.
The U2442 and the U2440 will be available in mid-June with the U2442 retailing for 999-1299 USD depending on options. The U2440 will be cheaper at just 699 USD.
Source: Techland.time.com