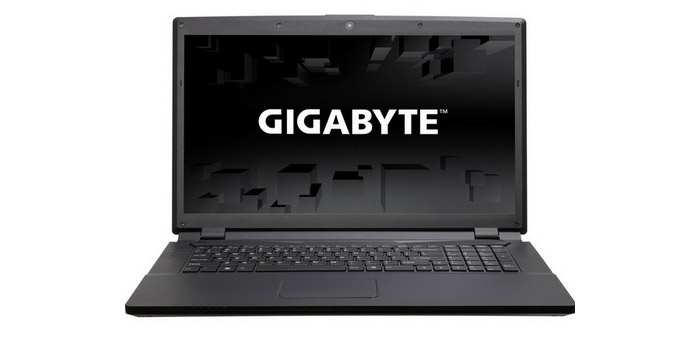 Gigabyte has announced it would soon release a new gaming notebook under the P27K product name. The notebook will sport a 17.3-inch display and will work under Windows 8.
The P27K measures 413 x 277.5 x 17.5-48.8 mm and weighs 3.2 kilograms. Available in black or orange the notebook has a quad-core Intel Core i7-4700MQ Haswell processor at 3.4 GHz (2.4 GHz nominal clock speed), 4 GB or 8 GB of DDR3 memory (up to 24 GB), a GeForce GTX 765M graphics card with 2 GB of memory, a 1 TB hard drive or 128 GB/256 GB SSD, a DVD burner, a card reader, 802.11n Wi-Fi, a 2 MP web camera, Bluetooth 4.0, two USB 3.0 ports, Gigabit LAN, D-Sub and HDMI outputs and a 5200 mAh battery. A Sound Blaster Cinema sound system provides audio.
The pricing and the official release date are still unknown.
Source: Gigabyte