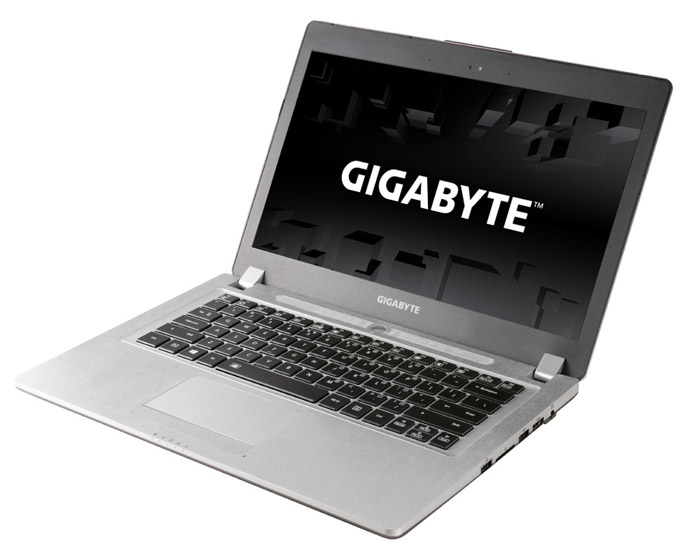 The Taiwanese Gigabyte has unveiled the P34G Ultrablade gaming laptop – a device the company claims is the lightest 14-inch gaming laptop in the world.
Indeed the P34G Ultrablade is extremely thin and light – it is just 21 mm thick and measures 1.67 kilograms. Inside it houses a quad-core mobile Core i7 Haswell processor and a powerful GeForce GTX 760M graphics card for high resolutions and high frame rates. A large 1 TB hard drive and up to 256 GB of mSATA SSD storage provide enough space for your games and crucial files. The 14-inch display is not behind the aforementioned hardware – it features AHVA FHD technology, works at 1080p resolution and offers 72 per cent wide color gamut. A Dolby Home Theater v4 sound system provides excellent audio for the most demanding gamer out there.
Apart from shiny and powerful hardware the P34G Ultrablade comes with some interesting technologies – for example gamers can choose to safely overclock the GPU using proven Ultra Boost technology. To fight heat the new Gigabyte gaming laptop also comes with an advanced Supra-Cool cooling system to keep system components cold and happy. The LockWin and Gigabyte LAN Optimizer technologies are self-explanatory, right?
The P34G Ultrablade is available now. Pricing was not mentioned, however.

Source: Gigabyte