iBUYPOWER announced Battalion 101 W860CU-3D Gaming Notebook

iBUYPOWER announced its newest edition to the Battalion line of gaming notebooks. The Battalion 101 W860CU 3D laptop is powered by Intel's Core i5/i7 processors and NVIDIA GeForce GTX285M graphics card, comes with 3D software and 3D Vision Active Shutter Glasses, and  is expected to be available on July 21st with price start at $1749.
The 3 D machine has a 15.6-inch (1366×768) TFT 120Hz display, up to 8GB DDR3 Ram,  plenty of optian for HDD and SSD  drives, Gigabith LAN, 802.11 b/g/n Wi-Fi and DVD or Blu-ray drive. The laptop is also equipped with HDMI, DVI, eSATA,  IEEE-1394 FireWire, 3x USB 2.0,  one USB 3.0 port, has 9-in-1 Media Card Reader, 2 megapixel camera and runs Microsoft Windows 7 Home Premium.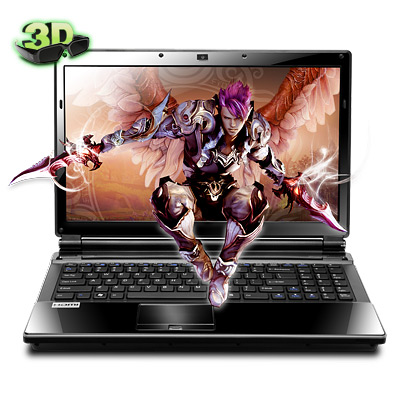 "3D graphics are quickly becoming a staple of PC gaming," said Darren Su, Executive Vice President of iBUYPOWER. "We are proud to offer both mobile and desktop 3D gaming options to our customers who have come to expect only the best from iBUYPOWER."