invisibleSHIELD for Apple Macbook Air

ZAGG Inc. launches invisibleSHIELD and ZAGGskins thin film full-body protection for Apple's new 11 inch and 13 inch Macbook Air laptops.
ZAGG's patent-pending  invisibleSHIELD is a  military-grade, virtually invisible and "indestructible" film, available in over 5,000 designs for the most popular electronics. The invisibleSHIELD protects  from bumps, scratches, and dings, and includes a lifetime replacement warranty, while the ZAGGskins are customized high-quality images and designs fused with the invisibleSHIELD to provide personalized protection.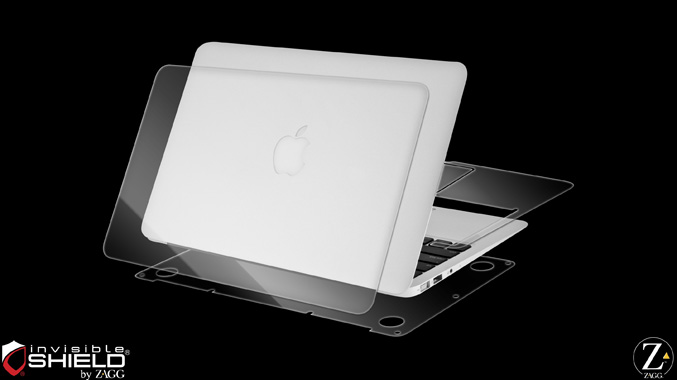 Check the difference between the invisibleSHIELD and the ZAGGskin
… and a scratch test
The invisibleSHIELDs and ZAGGskins for both Macbook Air models are available online at www.ZAGG.com