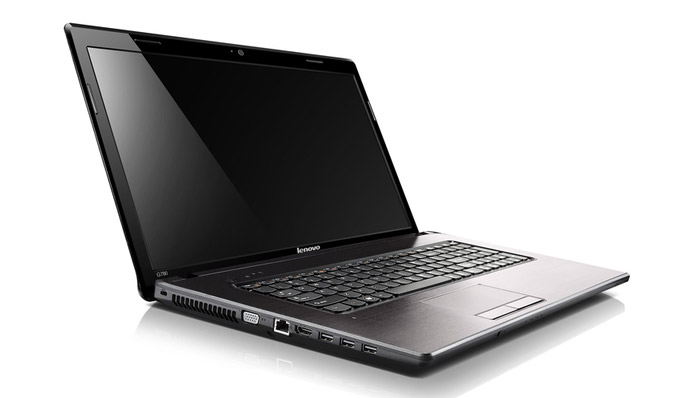 Fans of the Chinese computer manufacturer Lenovo will soon have the opportunity to enjoy two new Lenovo notebooks – the IdeaPad G500 and the thin version of the same notebook – the G500s. Both devices are expected to debut next week at the upcoming Computex 2013 exhibition.
Both newcomers share quite a bit of tech specs – they all feature nine Intel processors – Pentium B960 (2.2 GHz), Pentium B980 (2.4 GHz), Pentium 2020M (2.4 GHz), Pentium 2030M (2.5 GHz), Celeron 1005M (1.9 GHz), Core i3-2348M (2.3 GHz), Core i3-3120M (2.5 GHz), Core i3-3130M (2.6 GHz), Core i5-3230M (2.6-3.2 GHz). Base models also come with 4 GB of RAM but users can install up to 16 GB of DDR3 memory. Storage gets provided by 320 GB – 1 TB hard drives or you can get a hybrid HDD with 8 GB of flash memory.
The shared specs list continues with a web camera (0.3 MP or 1 MP), 802.11n Wi-Fi, 100 Mbit Ethernet, optional Bluetooth 4.0, two USB 3.0 ports and one USB 2.0 port, HDMI and D-Sub outputs, speakers and a microphone. Both models feature 15.6-inch displays at 1366 x 768 pixels and 200 cd/m2 of brightness.
The IdeaPad G500 and G500s differ in the installed video cards and size. The G500 comes with a GeForce GT 720M graphics card while the G500s has AMD Radeon HD 8750 graphics. Also the G500 measures 380 x 260 x 34 mm for a total weight of 2.6 kilograms while the G500s is a bit slimmer and lighter at 380 x 260 x 25.8 mm for total weight of 2.5 kilograms.
Pricing is unknown at the moment.
Source: Lenovo