The Chinese computer maker Lenovo has unveiled three new notebooks at the on-going Lenovo Tech World in Beijing, China. The notebooks are called Lenovo Z41, Lenovo Z51 and Ideapad 100 and they all target people who want to have a stylish but simple notebook design.
The Lenovo Z41 and Z51 share most of the hardware inside as the product names suggest. They come with 14-inch and 15-inch displays, respectively, that work at Full HD resolution, the latest Intel mobile processors (up to Intel Core i7), optional dedicated AMD graphics cards and Dolby DS 1.0 Home Theater Surround Sound speaker systems. The notebooks also feature up to 1 TB of hard drive storage and 802.11ac Wi-Fi. The Z51 model, however, offers an optional Intel RealSense 3D camera, while the smaller Z41 model is also available in red, apart from the standard black or white colors for both models.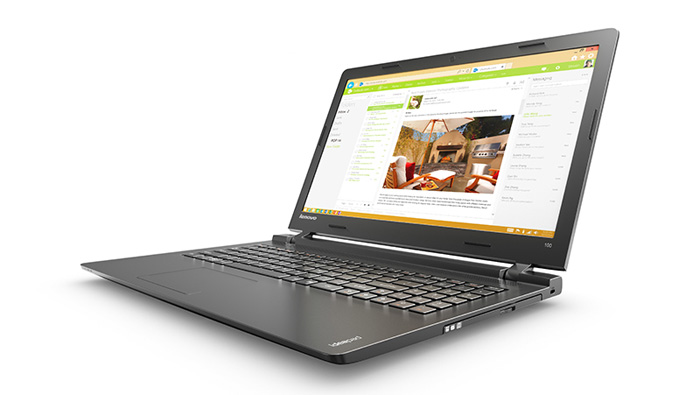 The other new notebook – Lenovo Ideapad 100 – is based on the Intel BayTrail-M platform and offers processors up to Intel Pentium N3540 and Intel HD graphics. The Ideapad 100 offers two models with 14-inch and 15-inch displays as well as up to 500 GB of hard drive storage and measures 20.2 mm thick for the 14-inch model and 22.6 mm thick for the 15-inch model. The battery inside the notebook can provide power for up to 4 hours.
The new Lenovo Z41 and Z51 notebooks will be available in early June 2015 for USD 499 and up. A Lenovo Z51 configuration with an Intel Core i5 processor, 8 GB of DDR3 SDRAM and an optional Intel RealSense 3D camera starts at USD 599. As to the Ideapad 100 – this notebook can be yours for USD 249 and up.
Source: Lenovo