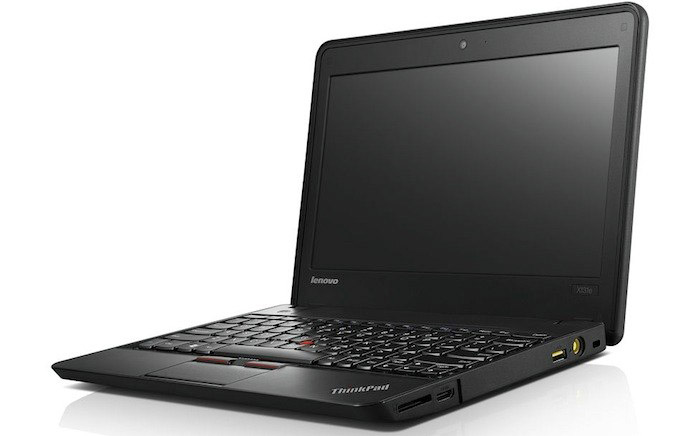 Lenovo has unveiled a new rugged chromebook that goes by the name of ThinkPad X131e. Designed to meet the everyday requirements of students the ThinkPad X131e offers extreme durability, fast booting and a number of customizations that will suit any taste.
Being rugged and designed to withstand serious wear the ThinkPad X131e comes with a durable chassis with enhanced corners and a rubber bumper around the top cover to further protect the system. Moreover the chromebook comes with strengthened hinges and hinge brackets for the lid that should last more than 50 000 open and close cycles.
Inside the Lenovo ThinkPad X131e features an Intel processor, an 11.6-inch anti-glare display that works at 1366×768 pixel resolution, three USB ports and a battery that should power the device for around 6-7 hours. The standard version of this chromebook looks nice enough but in case you are not satisfied you can get a customized version including new colors, asset tagging services and a school logo that can match the logo of your educational organization. Furthermore users of the ThinkPad X131e have full access to Chrome Web Store.
Unfortunately two crucial things are missing – whether customers outside the educational system will be able to purchase the device freely on the market and pricing although special volume pricing starts at USD 429 a piece. These facts might become known on February 26 when the Lenovo ThinkPad X131e becomes official.
Source: Lenovo